"The many twist and turns will keep you on your toes..."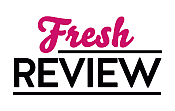 Reviewed by Sandra Wurman
Posted September 9, 2021

Catherine Anderson jumps into action right from the first page reminding us that she is the master of romantic mysteries. Of course, we expect endearing characters in MAPLE LEAF HARVEST after all it is expected in a Catherine Anderson novel. Considering that it is part of the author's Mystic Creek series fans know to get ready for so much more. And with Catherine Anderson's newest novel, MAPLE LEAF HARVEST, be prepared to be swept away.
In just a couple of chapters, you begin to get a hint at just what is going on in Lane Driscoll's life. Why did Lane and her parents feel that she is indeed in danger although for no reason they can imagine? Lane is persuaded that staying in Maple Leaf is making her the target of some deranged man. Packing up and moving to heaven knows where is to keep her out of harm's way at least until they can figure out who is stalking her and why.
Lane is the most unlikely target. She leads an unassuming life as a nighttime waitress and lives in a duplex with an older couple as neighbors. But you immediately get a sense that Lane has had a history with events that make her seem less than psychologically stable. Her nightmares make no sense but frighten her to the point of panic.
Somehow Lane winds up in Mystic Creek, which candidly is a small blimp on a map. But that is why Lane chose to land there. Or is it? Within just a few days Lane runs into town psychologist Jonas Sterling. And that's when things, in particular Lane's life, get really crazy – no pun intended.
The plot has thickened to a point where you cannot help turning pages as quickly as possible as Lane and Jonas try to find the missing puzzle pieces.
Just as you think you have it all figured out Catherine Anderson deftly throws another wrench into the works. So we continue following whatever information Lane and Jonas dig up. And suffice it to say that the deeper they dig the murkier the water gets.
Classic Catherine Anderson from beginning to end MAPLE LEAF HARVEST is slated to be one of the best reads of the year. Get ready to ramp up your amateur sleuth skills.
SUMMARY
Love and new beginnings blossom in Mystic Creek, Oregon, from the New York Times bestselling author of Huckleberry Lake.

Lane Driscoll has been having nightmares where she's chased by a strange man. When she has a threatening run-in with someone who looks just like the man from her dreams, she decides to leave her hometown until she figures out what's going on. Lane seeks refuge in beautiful Mystic Creek, where she gets a job working at the local perfume shop. Soon after she arrives, a handsome customer seems to think he recognizes Lane, but calls her by the wrong name.

When Jonas Sterling, a local psychologist, encounters his ex-girlfriend, Veneta, in town, he can't believe his eyes. He hasn't seen her for years. Jonas is even more baffled when it turns out the woman is a total stranger to him. There's no way two people could look so similar without being related. Jonas discovers Lane was adopted at the age of three and is now twenty-six years old—the same as the woman he dated.

After initial shock at the idea she could have a twin, something clicks inside Lane—and now she needs to locate her missing sister. A romance blossoms as Jonas agrees to help her. But when the man from Lane's nightmares shows up in her dreams again, Jonas and Lane realize Veneta may be in grave danger, and their search for Lane's sister turns into a heart-pounding race.
---
What do you think about this review?
Comments
No comments posted.

Registered users may leave comments.
Log in or register now!