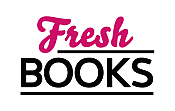 Best reads for September
"Chock full of historical lunacy, Macbeth madness, and includes a suspect list a mile long!"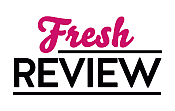 Reviewed by Miranda Owen
Posted September 8, 2021

Mystery Cozy | Mystery Amateur Sleuth
MURDER MOST FOWL is the twenty-ninth book in the "Meg Langslow" cozy mystery series. There's usually a lot of crazy in a "Meg Langslow" book, no matter how entertaining the crazy may be. In MURDER MOST FOWL, Meg's husband is directing a production of Macbeth on his home turf. For reasons too petty and ridiculous to name, Michael's production has the English, Drama, and History departments at the local college at war. Added to the mix of warring college professors and actors, wacky medieval reenactors are supremely odious, demanding, and occasionally criminal. Lovely. Meg finds herself in the usual position of riding herd on several unwieldy groups seemingly determined to commit varying degrees of mischief.
Unlike some mysteries, the murder in this cozy mystery doesn't happen right away. Donna Andrews creates an environment with several unstable characters, so that the victim is just as much anybody's guess before it ultimately happens. You know something very bad will happen, but you're not sure who will snap, and who will push somebody too far. As always, it's delightful having Meg deal with the miscellaneous nut jobs that populate the narrative. In the end, it's obnoxious filmmaker Damien Goodwin who is found murdered. Because he wasn't particularly endearing, and because he recently previewed an inflammatory film he made, there are several suspects to sift through. The film documented highly suspect shenanigans by temporary and longtime locals, in addition to the theatrical production. I found the historical reenactors at Camp Birnam to be the most likely pool of suspects because they were such an odd bunch, but others are top contenders too. Some of the actors in Macbeth are especially cutthroat when it comes to securing their roles. In addition to the murder, Meg's home keeps getting vandalized. The question soon becomes whether the two things are related or not. The vandalism is nasty and assuredly offensive, but whether there is any deadly intent behind it remains to be seen as the story progresses.
MURDER MOST FOWL is chock full of historical lunacy, Macbeth madness, and includes a suspect list a mile long. I like how Meg's young sons are helpful and corral the craziness. Meg's family is around but not in heavy doses as is normally the case. I look forward to reading about the next mystery that vexes Meg Langslow and her brood.
SUMMARY
In Murder Most Fowl, Meg Langslow's in for a busy summer. Her husband is directing a production of Macbeth, and most of the cast and crew are occupying spare bedrooms in their house. She also has to keep an eye on Camp Birnam, where a group of medieval reenactors are commemorating the real-life Macbeth by setting up what they fondly believe is an authentic medieval Scottish military camp.

And then there's Damien Goodwin, a filmmaker who has been hanging around, trying to document the production. When Goodwin hosts a showing of some of the footage he's taken, he manages to embarrass or offend just about everyone. The next morning Meg isn't exactly surprised to find that someone has murdered him.

But who? Some people's motives were obvious from the footage: the couple whose affair was revealed . . . the bombastic leader of the reenactors, who could be facing years in prison if the evidence from the video helps convict him of sheep stealing . . . the actress who's desperately trying to downplay a health issue that could cost her the role of her life. Other motives are only hinted at—did the filmmaker have other footage that would reveal why one of the actors is behaving so furtively?

Unfortunately, whoever murdered Goodwin also destroyed all the electronic devices on which his video was stored. So Caerphilly's chief of police—and Meg—must rediscover the same secrets the filmmaker did if they want to catch a killer.
---
What do you think about this review?
Comments
No comments posted.

Registered users may leave comments.
Log in or register now!