"Enjoy these High Stakes! You won't get a moment to rest!"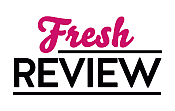 Reviewed by Annetta Sweetko
Posted September 7, 2021

Suspense | Thriller | Romance Suspense
One thing that can always be said about an Iris Johansen book is - it is filled with the unexpected!
Her male leads are often ambiguous - are they good guys, bad guys or a little of both - but once you get inside that hardened shell, there is a man who gets things done. Logan Tanner is just that man. He is a gambler, but not a man who takes chances. Everything is methodically planned out. Until he is called on to rescue Lara Balkon. She is the ticket for the HIGH STAKES he needs to find out what happened to his mentor, Sandrino.
Lara Balkan's father is a Russian mafia boss, who has made her life miserable since she was 11. With another mafia boss (we find out later why this particular boss wants her tortured and dead) they have been gambling with her life, and each "Trial" has gotten harder and more dangerous. Living by her wits is all she has, except for an amazing talent at the piano - her saving grace. This talent brings her into the focus of another man of power and thus to Tanner.
I thought it interesting that Lara is not thrilled with the rescue, in fact, she tries to shoo Tanner away - because she fears for her mother. Once he lets her know that she is also going to be freed, then Lara "pretends" to go along with his plan. But the gambler knows how to read people and thwarts her attempts to come up with her own plans. They begin to work together to keep her and her mother safe and to find out what happened to his mentor. During this time Tanner also begins to feel more for Lara than he has ever felt for another - but believes he isn't good enough for her.
Those around them are intriguing characters too and add a lot to the storyline. After the background of Lara's mother, you might expect a broken woman and that is absolutely not what you get. She dives right into the danger, participating despite what her daughter might want. Read HIGH STAKES and see this lady get her much deserved revenge.
HIGH STAKES is an enthralling keep you on your toes, read. There is a lot of informative and interesting dialogue as readers get to know all the players. Add in the danger and intrigue that follows this group around as they search for answers and a way to end the danger for all of them forever.
You might want to set aside some time to read HIGH STAKES as it will not let you put it down for even a moment!
SUMMARY
All bets are off as #1 New York Times bestselling author Iris Johansen introduces gambler Logan Tanner, a man with a secret past that's about to come back to haunt him.

Logan Tanner lives the exhilarating life of a professional gambler, taking risks with nerves of steel. From casinos in Macau to Monte Carlo to Milan, he's racked up a fortune and become a living legend. But all the glitz and glamor hide a dark and violent past as an extractor—a world that comes rushing back to him when the beautiful and innocent Lara Balkon enters his life.

Soon Logan is drawn into the conflict between two Russian mafia bosses over Lara, whose life now hangs in the balance. Logan has been offered something more valuable to him than money—information he desperately needs—in exchange for getting Lara out of Russia and to safety. Once together, Tanner discovers that Lara is a force to be reckoned with in her own right. Tanner's search for the truth leads them to the bright lights of Las Vegas. Where the person who was hunting Lara now lies in wait for them.

With the stakes climbing with each deadly confrontation, Logan and Lara are soon catapulted into a game against pure evil. The odds are stacked against them, but it's a game they know they must play…even if it may cost them their lives.
---
What do you think about this review?
Comments
No comments posted.

Registered users may leave comments.
Log in or register now!