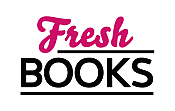 Best reads for September
"Leave it to the creative, wild, and genius mind of Sandra Brown to come up with a story like this!"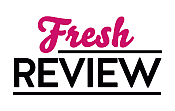 Reviewed by Sandra Wurman
Posted September 2, 2021

Suspense Historical | Thriller Historical | Romance Historical
Leave it to the creative, wild, and genius mind of Sandra Brown to come up with a story that has illegally produced moonshine as the centerpiece. All of the action in BLIND TIGER deals with the trade that became very popular due to prohibition. The more you infringe on the ability to use or purchase something the higher the demand becomes. In the case of running stills and inventing methods to distribute liquor, there doesn't seem to be a shortage of ways to circumvent the law. And so we bring you BLIND TIGER, Packed to the brim with facts about running a bootlegging business.
BLIND TIGER has an amazing cast of characters. As diverse as any I've ever met in one book. Sandra Brown covers all bases in creating characters that seem so very normal, to those that seem barely human. And in some cases, the line between the two is blurred. Of course, that is Sandra Brown's goal. But in BLIND TIGER, the utter indifference to a person's well-being is at times difficult to handle. At times you can feel yourself flinch.
Picking yourself up by the bootstraps is a good second theme to this story. Every character can, at one time or another, claim it was a necessity justifying the lengths they were willing to do to keep their heads above water. At times it is difficult to distinguish between good and bad. Ah ha. Sandra Brown is at her best.
Laurel Plummer was dumped at her father-in-law's home, and Irv basically lives in a shack. But Laurel had no options. Things get more complicated when Thatcher comes into the picture. Thacker literally jumped off a moving train looking for a way to get back to the ranch he grew up in. Seems the military doesn't help with relocation. Both Laurel and Thatcher are aware that possibilities are few.
Fans of Sandra Brown know that she loves to take her readers to unexpected places. Certainly in the 1920's there are lots of places to explore. Through the talent of this author we enter a world that is ripe with corruption, greed, envy, avarice, violence. And yet Sandra Brown reminds us that hidden amidst this trash there are still those that rise up, believe in love, and have faith. Pretty much dredges the earth to create some of these characters. Sandra Brown at her best. Welcome to BLIND TIGER.
SUMMARY
The year 1920 comes in with a roar in this rousing and suspenseful novel by #1 New York Times bestselling author Sandra Brown. Prohibition is the new law of the land, but murder, mayhem, lust, and greed are already institutions in the Moonshine Capitol of Texas.

Thatcher Hutton, a war-weary soldier on the way back to his cowboy life, jumps from a moving freight train to avoid trouble . . . and lands in more than he bargained for. On the day he arrives in Foley, Texas, a local woman goes missing. Thatcher, the only stranger in town, is suspected of her abduction, and worse. Standing between him and exoneration are a corrupt mayor, a crooked sheriff, a notorious cathouse madam, a sly bootlegger, feuding moonshiners . . . and a young widow whose soft features conceal an iron will.

What was supposed to be a fresh start for Laurel Plummer turns to tragedy. Left destitute but determined to dictate her own future, Laurel plunges into the lucrative regional industry, much to the dislike of the good ol' boys, who have ruled supreme. Her success quickly makes her a target for cutthroat competitors, whose only code of law is reprisal. As violence erupts, Laurel and—now deputy—Thatcher find themselves on opposite sides of a moonshine war, where blood flows as freely as whiskey.
---
What do you think about this review?
Comments
No comments posted.

Registered users may leave comments.
Log in or register now!