"A good beginning to an exciting new series"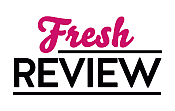 Reviewed by Annetta Sweetko
Posted August 27, 2021

Fantasy Urban | Mystery Paranormal
Zaniel "Havoc" Havelock, is a detective, who has a special ability to communicate with angels. He was trained as an Angel Speaker but moved out into the world - leaving the College of Angels where he had lived since the age of seven. Out in the real world, he joined the army then moved to the police force, but Zaniel was in for a number of shocks and has no idea how to handle it all.
Zaniel might have left the school but the ability to speak and see angels has never left him, nor has his belief in God ever wavered. He just uses his celestial communication to solve crimes that deal with angels and demons here on earth.
Zaniel is in the middle of a separation from his wife and is missing being a father to his son, but the job is pulling him further into his past. He is called to a murder scene with the victim a college student, Zaniel believes the death is caused by something more than a mere human. Then an angel appears to tell him more - and thus begins the introduction to this new series.
A TERRIBLE FALL OF ANGELS is a departure in many ways from author Laurell K. Hamilton's other book series (Anita Blake and Meredith Gentry) in a number of ways. In the first book of the A Zaneil Havelock series, the lead is male. The storyline is filled with angels, totems and spirit animals, Wiccan, demons, and other beings that might or might not be real. There is also a bit more of a religious (with God mentioned a lot) feel to this book than any other by this author. Though it does not feel as if Ms. Hamilton is pushing any particular belief as there are many types explained and introduced.
As with any new series, A TERRIBLE FALL OF ANGELS is filled with a lot of introductions and explanations of the different religions that are integrated into the plotline and, of course, a lot of conversations that help readers get to know all the characters that play in this world. And there are a large variety of personalities and orientations that fill the pages.
The College of Angels is by some considered a school and others call it a cult - the verdict for that is still out at the end of the book, as well as the state of Zaniel's marriage. Though the poor man does get lucky after his wife picks him up from the hospital where he lands after, well, you are going to have to read A TERRIBLE FALL OF ANGELS to find out just what Zaniel has to go through to serve and protect.
A TERRIBLE FALL OF ANGELS is different, a good beginning, a little wordy, but with enough action, intrigue, and danger to keep readers glued to the pages, and wanting to see what comes next.
SUMMARY
Angels walk among us, but so do other unearthly beings in this brand new series by #1 New York Times Bestselling author Laurell K. Hamilton.

Meet Detective Zaniel Havelock, a man with the special ability to communicate directly with angels. A former trained Angel speaker, he devoted his life to serving both the celestial beings and his fellow humans with his gift, but a terrible betrayal compelled him to leave that life behind. Now he's a cop who is still working on the side of angels. But where there are angels, there are also demons. There's no question that there's evil at work when he's called in to examine the murder scene of a college student—but is it just the evil that one human being can do to another, or is it something more? When demonic possession is a possibility, even angelic protection can only go so far. The race is on to stop a killer before he finds his next victim, as Zaniel is forced to confront his own very personal demons, and the past he never truly left behind.

The first in a new series from the author of the Anita Blake and Merry Gentry series.
---
What do you think about this review?
Comments
No comments posted.

Registered users may leave comments.
Log in or register now!