"A traitor or hero... we finally find out!"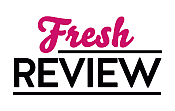 Reviewed by Annetta Sweetko
Posted August 26, 2021

Rune Abaddon is considered a rogue, but in truth, he is against a governing body that is corrupt if not to the point of pure evil. He may be considered a traitor to many, but to the innocents he has helped, he is the hero. But, Rune's world is crashing down on him. The safe hideaway has been destroyed and those he worked to protect have scattered with the few allies he has.
With a bounty of dead or alive on his head, the last thing Rune expected to find was his mate.
Hadyn Reece was raised by her fated mate's parents after he and her parents were murdered. A part of the dragon world, but not Hadyn, knows the only person she can turn to is the one rogue everyone warned her about. He is certainly dangerous... to her heart. But how can that be when it died when her future mate died?
THE TRAITOR is the book I have been waiting for! Rune had been the "bad guy" in all of Abigail Owen's Fire's Edge series. But is he really? I think we all know that answer by now, but I will let you read this amazing book to be sure. Hadyn is a very intriguing woman and the perfect match for Rune. She knows all about his world, having been raised among them, and she is more than willing to throw herself into the mission of saving her adopted parents. Rune has no choice but to help her and it is really fun to watch as he tries to be cool when his emotions are sending him all over the place.
THE TRAITOR by Abigail Owen is a roller coaster ride and one you won't want to end. We get to revisit some old acquaintances from the Huracan, who know what Rune is all about and are willing to back him if they can and meet up with a few new characters. All add spice, levity, and danger to this fantastic read.
If you haven't read the other five Fire's Edge books you might want to go pick them up, but THE TRAITOR can be read as a stand-alone. You might not get all the nuances that can be found by knowing a character's full background, but it is still a book you will not be able to put down.
If you love dragons, action, danger, intrigue, romance, and a hero who does what is right and tries to keep up with a heroine who is on a mission then get your hands on THE TRAITOR.
SUMMARY
Decades ago, rogue dragon shifter Rune Abaddon took a stand against the decaying, corrupt systems governing their people. He now uses his bad-ass reputation to protect the innocent as it all comes crashing down. But he's pushed the limits one too many times. His hideout is destroyed, his few allies are scattered and hiding, and the Alliance has placed a dead-or-alive bounty on his head, making him the most wanted dragon in the western hemisphere.

And then the most enticing woman he's ever met barges into his mountain, demanding an audience.

Hadyn Reece's future was ripped away long ago. The man fated to be her mate was murdered alongside her parents before Hadyn was old enough to be turned, leaving her to be raised and trained by her dead mate's parents in the dragon shifter world. Now, the Alliance has come for the only family she has left. It's a good thing she was raised by dragons, because the only one who can help her save them is a traitor she'd be smart to fear.

Especially when his dragon decides she's theirs.
---
What do you think about this review?
Comments
No comments posted.

Registered users may leave comments.
Log in or register now!