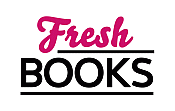 December's Must-Reads: Top Books to Close Out the Year with a Bang
"Full of treats, nasty tricks, and a determined amateur sleuth!"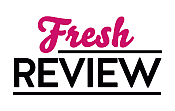 Reviewed by Miranda Owen
Posted August 3, 2021

Mystery Woman Sleuth | Mystery Amateur Sleuth | Mystery Cozy
MIDNIGHT SPELLS MURDER is the second book in Mary Angela's "Happy Camper" cozy mystery series. I love cozy mysteries and I also love a Halloween theme – and this book has both. Even though it's part of a series, you can still enjoy MIDNIGHT SPELLS MURDER as a standalone novel. Mary Angela gives enough background info on the main and supporting characters to orient the reader. Business owner and amateur sleuth Zo Jones is celebrating and promoting Spirit Canyon's annual Spirit Spooktacular weekend when one night, witch and inspirational speaker Marianne Morgan is left for dead outside the Happy Camper. Naturally, Zo can't help but take a personal interest in finding out who killed Marianne and why. Zo's aided by her friends and nice guy, forest ranger, and local hottie Max Harrington.
For added drama, TV newsman Justin Castle is the resident jerk who antagonizes Zo and makes solving the murder more difficult. There are some spooky moments, but I think Mary Angela balances those with a few lighthearted ones, and good old-fashioned sleuthing. Even though this victim was likable, there prove to be several possible suspects who may not have wished her well. The trick for Zo is unearthing any hidden agendas and sorting out the merely obnoxious characters from the more sinister. The setting in MIDNIGHT SPELLS MURDER is loaded with small town charm. As a reader, you hope that none of your favorite friendly townsfolk – like Zo's BFF or her employees - are the murderer. In addition to the murder mystery, Mary Angela gives readers two mysteries for the price of one. Throughout MIDNIGHT SPELLS MURDER, Zo finds clues surrounding the identity of her birth mother whom she never knew. This adds another layer to the main character and another intriguing element to the story.
MIDNIGHT SPELLS MURDER is full of treats, nasty tricks, and a determined amateur sleuth. I hope the tentative romance continues between Zo and Max because I love them together. I really enjoyed MIDNIGHT SPELLS MURDER and look forward to reading the next in this "Happy Camper" series.
SUMMARY
Spirit Canyon's annual Spirit Spooktacular weekend is on, and for local amateur sleuth Zo Jones, it's boomtime for business at her Happy Camper gift shop . . . until a murderer drops in for a browse.

To celebrate Halloween at the Happy Camper, Zo schedules a talk by successful author and self-proclaimed witch Marianne Morgan. Although Marianne's benign brand of witchcraft is more about feminine empowerment than black magic, her presence is still not welcomed by everyone. Then on a midnight stroll home, Zo spots what seems to be a new Halloween decoration propped up outside the Happy Camper. What she finds is not a mannequin but a dead Marianne, her lifeless body dressed in traditional witch's garb. But why would someone send this good witch back to the spirit world permanently?

Soon Zo realizes that plenty of folks have motives for murdering Marianne. What's worse, nosy TV newsman Justin Castle plans to broadcast a report associating Marianne's murder with the Happy Camper. Zo calls on her partner in sleuthing, local forest ranger Max Harrington, to help her find the culprit before Justin's report airs. Otherwise Zo's business just might go bust. But to catch this killer, Zo will have to risk much more than just her reputation . . .
---
What do you think about this review?
Comments
No comments posted.

Registered users may leave comments.
Log in or register now!