"Widowed businesswoman and rugged Scots distiller find passion and danger"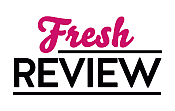 Reviewed by Make Kay
Posted July 28, 2021

DEVIL IN DISGUISE is book seven in The Ravenels series by New York Times bestseller Lisa Kleypas. It brings together characters from the Victorian Ravenels novels and the Regency Wallflowers series, which is a pretty fun crossover. DEVIL IN DISGUISE showcases Kleypas' talent in bringing together seemingly disparate characters surrounded by their large and engaging families. Long time Kleypas fans will be excited to find many of their favorite characters contained in these pages, but a new reader will have no problems following along.
Lady Merritt Sterling is a widow who is running her deceased husband's shipping company. She meets a rough and growly Scotsman, Keir McRae, when the distiller arrives in port with his whisky on board. There's a conflagration of InstaLust between Merritt and Keir, who fall into bed within just a few chapters. Kleypas puts all kinds of obstacles in our hero and heroine's path, including calamities such as arson and attempted murder, a secret baby given up at birth plot, amnesia, and Merritt's barrenness. Roll with the many tropes, it just makes it more fun!
Keir is full of Scottish expressions and Scottish attitude, which makes him such a lively and appealing character. His disdain for the English foppery around him provides many grins. Being an outsider allows him to enjoy Merritt's nontraditional attitudes and behavior, and I adore how he treats her. Keir does a great job of supporting feminist leanings without seeming too much like a contemporary hero plopped down in an earlier time frame. When Merritt asks him, "Do you think I could be happy on Islay?" his response is, "'Tis not for me to say what your needs are. "Tis for you to say, and me to listen." Swoon!
Likewise, Merritt is independent and also competent in things that the traditional Victorian woman would not be (running a large business and she's a sharpshooter with guns and rifles too). However, Kleypas manages to avoid making this a wallpaper historical with a too-modern heroine, so brava for that. Together, Merritt and Keir manage to foil the plot against Keir's life, bring their families closer together, and fulfill their deepest desires. Quite hefty accomplishments that will leave the reader sighing in bliss at Kleypas' DEVIL IN DISGUISE.
SUMMARY
New York Times bestseller Lisa Kleypas returns with an enthralling and steaming romance between a widowed lady and a Scot on the run—who may have connections to one of London's most noble families.
"The devil never tries to make people do the wrong thing by scaring them. He does it by tempting them."
Lady Merritt Sterling, a strong-willed young widow who's running her late husband's shipping company, knows London society is dying to catch her in a scandal. So far, she's been too smart to provide them with one. But then she meets Keir MacRae, a rough-and-rugged Scottish whisky distiller, and all her sensible plans vanish like smoke. They couldn't be more different, but their attraction is powerful, raw and irresistible.
From the moment Keir MacRae arrives in London, he has two goals. One: don't fall in love with the dazzling Lady Merritt Sterling. Two: avoid being killed.
So far, neither of those is going well.
Keir doesn't know why someone wants him dead until fate reveals his secret connection to one of England's most powerful families. His world is thrown into upheaval, and the only one he trusts is Merritt.
Their passion blazes with an intensity Merritt has never known before, making her long for the one thing she can't have from Keir MacRae: forever. As danger draws closer, she'll do whatever it takes to save the man she loves . . . even knowing he might be the devil in disguise.
---
What do you think about this review?
Comments
No comments posted.

Registered users may leave comments.
Log in or register now!