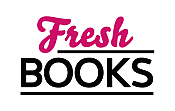 Best reads for September
"A divine mix of angst and amazeballs to make you cry and cheer!"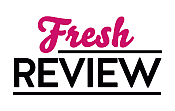 Reviewed by Miranda Owen
Posted July 24, 2021

Romance Contemporary | Romance Music | Romance Erotica Sensual
EXPOSED is the fourth book in Kristen Callihan's "VIP" series centered around the members of the rock band Kill John. I have been eagerly awaiting this book, having read and adored the previous books in this series. It starts out a little bit like an enemies or frenemies-to-lovers story – at least from the heroine's perspective. Rye Peterson is the bassist for the successful band Kill John and Brenna James is the publicist, and cousin of the lead singer. Brenna had a crush on Rye when they were younger. Rye, in Brenna's view, epically let her down and tried to douse those flames of youthful attraction. In the succeeding years, their relationship has been one including many snarky jabs. Due to one overheard conversation, Rye proposes a physical yet friendly relationship to Brenna, who reluctantly accepts provided it's kept secret. It's obvious that it's just a matter of time before feelings go deeper.
Although I love this author and these characters, I was skeptical how the story would work out when it looked like things might get physical between the main characters too fast. In general, chemistry isn't always that good so fast. However, because of the history between the characters – which the author details for readers – the chemistry is there. It's like there's been the equivalent of years worth of sexual tension. Plus – the characters are true to form for a Kristen Callihan book and delightfully complex. Brenna isn't the total hardass she constantly portrays in her professional life, and Rye isn't the vapid bad boy that he likes to portray either. Having EXPOSED told from alternating perspectives gives more insight into the two main characters. This is crucial for the readers, since the characters are slow to reveal everything they feel. They both bring emotional baggage to the relationship and the decisions they make because of the choices their parents made in the past. The book provides some charming vignettes and surprising aspects to these characters that make EXPOSED so special.
EXPOSED has amazing characters, sensual and sexy scenes galore, and emotional depth. Kristen Callihan once again delivers a story with characters you care about and a divine mix of angst and amazeballs to make you cry and cheer. The climax is powerful and emotionally satisfying. The settings are incredibly vivid and seem expertly tailored to the personalities of the characters. I can't wait to read Kristen Callihan's next book!
Learn more about Exposed
SUMMARY
Brenna

There are some people in life who know exactly how to push your buttons. For me, it's Rye Peterson. We can't spend more than ten minutes together before we're at each other's throats, which makes working together that much harder. Rye is the bassist for Kill John, the biggest rock band in the world, and I am his publicist. It doesn't help that the man is gorgeous, funny, talented, and…never takes anything seriously. Avoidance is key.

But everything changes when he overhears something he shouldn't: a confession made in a moment of weakness. Now the man I've tried so hard to ignore is offering me the greatest temptation of all—him.

Rye

Brenna James is the one. The one I can't have. The one I can't get out of my mind. Believe me, I've tried; the woman loathes me. I managed well enough—until I heard her say she's as lonely as I am. That she needed to be touched, held, satisfied. And I could no longer deny the truth: I wanted to be the one to give her what she craved.

I convinced her that it would just be physical, mutual satisfaction with nothing deeper. But the moment I have her, she becomes my world. I've never given her a good reason to trust me before. Now, I've got to show Brenna that we're so much better together than we ever were apart.

Things are going to get messy. But getting messy with Brenna is what I do best.
---
What do you think about this review?
Comments
No comments posted.

Registered users may leave comments.
Log in or register now!