"Can she chip away at his stone heart?"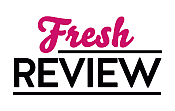 Reviewed by Annetta Sweetko
Posted July 22, 2021

Gaby Dupont is on a mission to ask a simple question but from the moment the door is open things go awry. At the door is a smart-mouthed teenager followed by the most gorgeous man she had ever met. He tells her she is late and does she want the job or not. So this was the notorious attorney Nicholas Chandler and why is she pretending to take a job as his admin? All she wants to know is if his law offices will be taking her grandfather's case, not help straighten out his and his niece's life.
Nicholas Chandler is a busy man, too busy to entanglements but something about Gaby and her natural sweetness draws him. Why is it the more he is with her as they work together and he sees her dealing with his angry niece does he feel so much better about life. He can't let go of the past - or maybe the past won't let go of him. And why does he fly off the handle when he mistakes her appearance at a party?
NOTORIOUS by Diana Palmer takes her fans back into her Long, Tall, Texans series. It spans Chicago and Texas and brings readers Texas Rangers, police chiefs as well as a rich as crocus grandmother, and guys connected to the mob (and one of them is teaching said grandmother how to tango).
Amid the lighter notes are a few moments that will break your heart as Nicholas tells Gaby of his past. There are also some angry moments when you find out what Gaby's grandfather tried to pull to get out of debt, just before her grandmother divorced him and has him arrested. A visit to Texas brings us back some past characters - Gaby's cousin Clancey and her husband Colter Banks, with Clancey's younger brother Tad, as well as the baby on the way.
And after reading NOTORIOUS, I hope that one day Cal Hollister can get his HEA... He certainly needs one. I have to say that I am not sure Gaby should have forgiven Nicholas for his jealous outburst quite so quickly. He should have had to work a bit harder to get into her good graces, but men in love can be idiots.
NOTORIOUS is a heartwarming romance with steamy moments. As with many of Ms. Palmer's books, there is quite a bit of soul searching, getting beyond the past - even when you will never get over it - and happiness for all parties. Oh, and Gaby does get her original question answered, but by that time she already knew the answer. Another relaxing, fun, heart-touching escape!
SUMMARY
Trusting him is dangerous.

But resisting him is almost impossible.

New York Times bestselling author Diana Palmer's Long, Tall Texans series returns with secrets…and dangerous seduction.

Gaby Dupont knows some men shouldn't be trusted. Ever. Especially not high-profile lawyer Nicholas Chandler. How can she trust the man who might be helping her greedy relatives steal her family fortune? To get the inside scoop on Nicholas's dealings—and protect herself and her beloved grandmère—Gaby must take a job with the devil himself. Of course, she can't tell him who she really is…

Nicholas Chandler knows there's more to Gaby Dupont than delicate beauty. She's sweet and clever—but just too young and secretive. Yet even as they clash, Gaby gets under his skin as no other woman ever has. When Gaby comes under fire, Nicholas risks his career and reputation to keep her safe. But can he protect Gaby without losing his heart?
---
What do you think about this review?
Comments
No comments posted.

Registered users may leave comments.
Log in or register now!