"The enthralling adventure begins"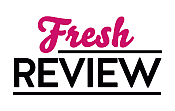 Reviewed by Annetta Sweetko
Posted July 22, 2021

Fantasy Urban | Romance Paranormal
Lady Mina of Stone Crest's life has not been that of a beloved lady. She isn't treated well by her siblings and is really down on herself but she will do whatever she can to protect those of her village. Trying to set a trap to kill the creature who is bent on destroying everything in its path, Mina almost becomes its latest victim. If it were not for A DARK GUARDIAN she would be dead.
Hugh the Righteous and his men arrive in the nick of time to protect the lovely damsel. They have been chasing evil to protect the world but when he sees the face of Lady Mina he has to harden his heart. Once he fell for a woman and almost lost his whole team of knights and will not allow that to happen again.
A DARK GUARDIAN by Donna Grant is a re-release and not having read the earlier version I cannot say how much was done to his book. I will say I enjoyed the medieval feel, who doesn't love knights and ladies in distress and evil to be destroyed.
Mina is a strong intelligent woman who has been mistreated by a drunken brother and jealous sister for her whole life. Though it was irritating how down she was on her appearance if you are told day in and day out you are ugly you just might believe it. Hugh was also a bit dense, though having fallen for a lady and almost getting his men killed, might put a bit of worry when your instincts tell you one thing and your heart another. His instincts were not that good when it came to judging people for he was sure Mina was the one summoning the evil creature.
But as always with a Donna Grant book good overcomes evil and Hugh's brains got in gear when it came to finally defeating the creature and realizing that his Lady Mina was also a pawn in the evil plan of others.
Despite a few irritations--but then what book does not have those--A DARK GUARDIAN is a fun read. You are given good vs. evil, a romance that has a rocky start but builds nicely, knights in shining armor and a deadly creature to be destroyed and of course a happily ever after. It doesn't get any better!
SUMMARY
Earth is about to be annihilated by creatures spoken of only in myths and legends. The fabled race of the Fae has gathered together a group of warriors highly skilled and trained to defeat these creatures. These men come from different times and realms, giving their lives, if necessary, to end the destruction of our world.

Dear Reader –
Have you ever wanted to travel through time with weapons crafted by the Fae themselves? To experience adventure so thrilling and dangerous you don't know if you will live to see tomorrow? Now my men and I are faced with fighting creatures only thought to live in legend but which have been brought to Earth by evil bent on annihilating all the realms. That is my life – and I love it.
At least I did until I found myself staring into the angelic, innocent face of Lady Mina of Stone Crest. In all the time I have led the Shields, I have trusted my instincts to keep us alive, yet now I don't know what to believe. Everything points to Mina as the evil summoning the creatures, but she proclaims her innocence.
I should be able to see through her lies, if she is indeed lying, but my attraction to her blinds me to even that. The last time I found myself so lured to a woman, it nearly cost me the lives of my men. I cannot allow that to happen again. I won't allow that to happen again.
Yet every time she looks at me, begging me with those blue-green eyes to believe her, I find myself sinking further under her spell. Her mouth is a temptation mortal men will never know and her love will either bring me the peace I thought I'd never find – or the death I've managed, thus far, to avoid.

Hugh the Righteous
---
What do you think about this review?
Comments
No comments posted.

Registered users may leave comments.
Log in or register now!