"Two survivors strengthen the PsyNet and each other!"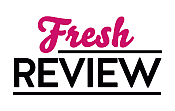 Reviewed by Annetta Sweetko
Posted July 22, 2021

Romance Paranormal | Fantasy Urban
The worlds that author Nalini Singh brings her readers are anything but simple, but they are simply amazing!
Payal Rao is a cardinal telekinetic who just happens to be the CEO of a large corporation. She has hidden behind the emotionless world expected of her just to survive. At one time she was considered imperfect and had been sent to a "school" to make her more perfect. It taught her survival and put her on guard from her own family.
Canto Mercant is a cardinal telepath who was also deemed imperfect due to spinal injury as a very young child, he was also sent to the same school as Payal, but his life was on the line and she saved him. The Mercant family (his father was not a Mercant and he wanted Canto eliminated) found him and put him on the right road to being the head of his family's intel. He never forgot the girl who rescued him and searched for her to no avail - his little heroine was gone.
With the PsyNet in danger of collapsing and killing hundreds, if not more, people, the anchors are beginning to unite and Canto wants Payal to be the face and voice of the Anchors - the very heart of the PsyNet. Will she do it? Can he talk her into joining the world were people have emotions, feelings - including anger - and are learning to deal with it all and each other.
LAST GUARD is an emotional roller coaster for Payal and Canto and the readers as well. They were both deemed expendable in a world where only perfection counts. Payal and Canto were in the school together and she saved him, but as adults, he turns around and begins to save her. It is fascinating to watch her grow into herself and accept her emotions, and Canto - as the one most important to her. Slowly she realizes that no matter what she had been told by her father about being out of control - a monster - to Canto and people he calls family, she is exactly what she should be. I loved watching the change in both of these main characters and getting a number of visits from past favorites - and watching how they blend in to become Payal's "family."
As with all the Psy books, including the Guild Hunters, LAST GUARD is filled with raw emotion, action, danger, drama, and some touches of humor and a romance that will have you sighing. The flow of words is such that you, the reader, will not realize how much time has sped by as you become lost in this amazing world. And on a quick look to the future - it seems the danger to the PsyNet is not over so there should be another amazing read in this world.
SUMMARY
In a destabilized world with countless lives at stake, two people defined by their aloneness must stand together to stave off ultimate destruction.
New York Times bestselling author Nalini Singh returns to a world devastated by change in her award-winning Psy-Changeling Trinity series, where two people defined by their aloneness hold the fate of the Psy in their hands. . . .

Termed merciless by some, and a robotic sociopath by others, Payal Rao is the perfect Psy: cardinal telekinetic, CEO of a major conglomerate, beautiful—and emotionless.

For Canto Mercant, family and loyalty are everything. A cardinal telepath deemed "imperfect" by his race due to a spinal injury, Canto cares for the opinions of very few—and ruthlessly protects those he claims as his own. Head of intel for the influential Mercant family, he prefers to remain a shadow in the Net, unknown and unseen. But Canto is also an anchor, part of a secretive designation whose task it is to stabilize the PsyNet. Now that critical psychic network is dying, threatening to collapse and kill the entire Psy race with it.

To save those he loves, Canto needs the help of a woman bound to him by a dark past neither has been able to forget. A woman who is the most powerful anchor of them all: Payal Rao. Neither is ready for the violent inferno about to ignite in the PsyNet . . . or the passionate madness that threatens to destroy them both.
---
What do you think about this review?
Comments
No comments posted.

Registered users may leave comments.
Log in or register now!