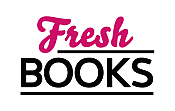 August reads to excite you
"Peacemaker for the paranormal has had enough!"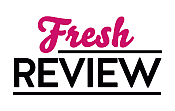 Reviewed by Make Kay
Posted July 19, 2021

Fantasy Urban | Young Adult Fantasy
A VOID OF MAGIC is book 1 in a new paranormal series, Kennedy Rain, by Sandy Williams. Williams has done a sci-fi romance series, Anomalie, which I re-read this spring and greatly enjoyed. She's also written a fantasy romance series Shadow Reader, which I liked. I expect that this new Kennedy Rain paranormal series will have a slow romance development, but book one, A VOID OF MAGIC, just shows some attraction between some main characters but no actual involvement between our young protagonist and any male.
Kennedy Rain is the sole daughter of a couple who runs The Rain, a hotel built on special land that nulls paranormal creatures' powers. Kennedy is 22 years old and going to college, trying to avoid the family business and the paranormal world as long as she possibly can. She's pulled back into the nasty world of paranormal politics, however, while her parents are on an unusually long and atypically out-of-contact vacation. Kennedy is reeled back in to run the hotel, which provides sanctuary to vampires, werewolves, and other paranormals. There's a treaty in place that protects all the paranormals, which requires a Rain to manage the null land and its hotel haven.
Because Kennedy is young and naive, she performs as an excellent example of an unreliable narrator. She's been away from The Rain, so she doesn't know what's been going on for the last 5 years. So her confusion as the narrator becomes the reader's confusion. Her age and behaviors do make the paranormal somewhat New Adult-ish in feel. Kennedy is idealistic, impetuous, and uninformed. These characteristics lead her to blunder from one disaster to the next, and the never-ending trail of mismanagement would be almost comically cartoonish if it weren't for the deadly consequences which threaten Kennedy and those she loves as she stumbles along.
Kennedy's hate for the paranormals with their violent and hierarchical world provides a nice bit of conflict, as well as the expected tensions between the vamps and the werewolves. There is plenty of politics and intrigue to keep Kennedy and us on our toes. Be warned that book 1 ends abruptly, which leaves the reader chomping at the bit for book 2. No word yet as to when we'll get the next installment in the series, but you can be sure I will pick up the next book to dive back into this intense paranormal world that Williams has started in VOID OF MAGIC.
SUMMARY
They trusted her to keep the peace between the paranorms. They made a mistake.

Kennedy escaped the family business when she turned eighteen. Now, an ill-timed vacation pulls her back to The Rain Hotel, the only known null zone on the planet. It's a place where vampires can see the sun rise and werewolves can avoid the lure of the full moon. And it would be the perfect place for a paranormal wedding…if the bride wasn't the local alpha's daughter and the groom the scion of a vicious master vampire.

With a sexy werewolf determined to sabotage the wedding and dark forces threatening The Rain, Kennedy's life is thrown out of balance when she's forced to confront a past she swore to avoid. Ultimately she must choose: will she maintain the stability of the supernatural world…or will she destroy it.
---
What do you think about this review?
Comments
No comments posted.

Registered users may leave comments.
Log in or register now!