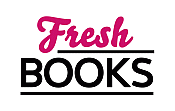 December's Must-Reads: Top Books to Close Out the Year with a Bang
"You really can't go wrong with a Nalini Singh Psy-Changeling book!"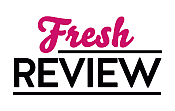 Reviewed by Annie Tegelan
Posted July 17, 2021

Fantasy Urban | Romance Paranormal
Nalini Singh returns with another exciting installment in the Psy-Changeling Trinity series. I've been a fan of this author and series for quite some time now so I always look forward to a new book from Singh. This is especially true for LAST GUARD, which is the fifth book in this spin-off series.
With Payal and Canto's book, we have a larger focus on the Psy again. Typically speaking, the Psy aren't usually my favorite characters to read about because of their emotionless personalities so I expected this book to be slow in the beginning. Since I was prepared, I felt like I could appreciate it more. This series does seem to change in tone depending on whether the books are about the Psy or the shifters, so I feel like I was prepared for what Singh was going to do with this book.
The romance, as expected, is a slow build, but that doesn't mean that it doesn't burn brightly. Singh's writing is one of my favorites, especially in this series because she doesn't skimp on the details. The world continues to blossom and grow, creating new and exciting things for readers to look forward to. While not my favorite book in the series, I can still appreciate the charm that the LAST GUARD has and would recommend it to anyone who enjoys deep worldbuilding and excellent characterization. You really can't go wrong with a Nalini Singh Psy-Changeling book!
SUMMARY
In a destabilized world with countless lives at stake, two people defined by their aloneness must stand together to stave off ultimate destruction.
New York Times bestselling author Nalini Singh returns to a world devastated by change in her award-winning Psy-Changeling Trinity series, where two people defined by their aloneness hold the fate of the Psy in their hands. . . .

Termed merciless by some, and a robotic sociopath by others, Payal Rao is the perfect Psy: cardinal telekinetic, CEO of a major conglomerate, beautiful—and emotionless.

For Canto Mercant, family and loyalty are everything. A cardinal telepath deemed "imperfect" by his race due to a spinal injury, Canto cares for the opinions of very few—and ruthlessly protects those he claims as his own. Head of intel for the influential Mercant family, he prefers to remain a shadow in the Net, unknown and unseen. But Canto is also an anchor, part of a secretive designation whose task it is to stabilize the PsyNet. Now that critical psychic network is dying, threatening to collapse and kill the entire Psy race with it.

To save those he loves, Canto needs the help of a woman bound to him by a dark past neither has been able to forget. A woman who is the most powerful anchor of them all: Payal Rao. Neither is ready for the violent inferno about to ignite in the PsyNet . . . or the passionate madness that threatens to destroy them both.
---
What do you think about this review?
Comments
No comments posted.

Registered users may leave comments.
Log in or register now!