"Great second-chance-at love story with exciting newsroom mystery!"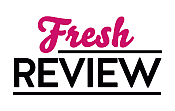 Reviewed by Miranda Owen
Posted July 16, 2021

THE SECRETS OF LORD GRAYSON CHILD is the tenth book in Stephanie Laurens' "Cynsters Next Generation" series. As with previous books in this series, there is a great mix of romance and mystery. The major romance trope in THE SECRETS OF LORD GRAYSON CHILD is the "second chance at love" trope. Ten years before the book begins, Lord Grayson "Gray" Child and Lady Isadora "Izzy" Descartes were in love and planned to marry. An epic misunderstanding winds up separating them, although Izzy never knew the reason Gray ghosted her until now. Whether by chance or fate, they meet again – older and wiser but still just as attracted as they ever were. A mystery restitches the bond between them that was torn.
When Gray last saw Izzy, he mistakenly thought she just wanted him for his money. Now, he finds her under an alias as the editor and brainchild behind The London Crier. Over the years, Izzy has had to test her resiliency and determination by creating a new way to provide for her somewhat impoverished noble family. It intrigues Gray to find that she is not the person he supposed her to be, and this new respect rekindles his old feelings of love. This is one of the things I love about a Stephanie Laurens novel. How this would go, as written by many other historical romance authors, would be that the misunderstanding would go on for almost the entire book, and the two main characters would alternately snip at each other and be consumed by desire. In this story, while Izzy and Gray were deeply hurt by actions and words from years ago, they treat each other decently while they decipher their feelings and re-evaluate each other. And, thankfully, the truth behind their separation doesn't drag on for too long. There is real emotion without any childish histrionics. I was predisposed toward liking Izzy and disliking Gray, since she was the one who was left without any reason given, but Gray won me over with his current behavior, self-awareness, and after talking through things with this heroine. I how these two characters can see how, although they were separated for years, their lives have quite a few parallels.
Because most of the action, and many of the supporting characters involve or are involved with The London Crier, there is that feeling and intensity of a modern day newsroom. Izzy's staff rally around her and each other as they work together to help solve a murder of a person they feel was one of their own. I love the history on display involving early printing presses and the interaction between the popular paper of the day and the public. I like how everybody gets involved with keeping the press running, including Gray and the officers working the case. The latter understanding, perhaps for the first time, how the press can be used as a tool in an investigation.
THE SECRETS OF LORD GRAYSON CHILD has a gripping mystery, a compelling love story, and a multifaceted newswoman heroine. The supporting characters in this novel add complexity and an added level of charm. I look forward to the next historical romance by Stephanie Laurens.
SUMMARY
#1 New York Times bestselling author Stephanie Laurens returns to the world of the Cynsters' next generation with the tale of an unconventional nobleman and an equally unconventional noblewoman learning to love and trust again.
A jilted noblewoman forced into a dual existence half in and half out of the ton is unexpectedly confronted by the nobleman who left her behind ten years ago, but before either can catch their breaths, they trip over a murder and into a race to capture a killer.
Lord Grayson Child is horrified to discover that The London Crier, a popular gossip rag, is proposing to expose his extraordinary wealth to the ton's matchmakers, not to mention London's shysters and Captain Sharps. He hies to London and corners The Crier's proprietor—only to discover the paper's owner is the last person he'd expected to see.
Izzy—Lady Isadora Descartes—is flabbergasted when Gray appears in her printing works' office. He's the very last person she wants to meet while in her role as owner of The Crier, but there he is, as large as life, and she has to deal with him without giving herself away! She manages—just—and seizes on the late hour to put him off so she can work out what to do.
But before leaving the printing works, she and he stumble across a murder, and all hell breaks loose.
Izzy can only be grateful for Gray's support as, to free them both of suspicion, they embark on a joint campaign to find the killer.
Yet working side by side opens their eyes to who they each are now—both quite different to the youthful would-be lovers of ten years before. Mutual respect, affection, and appreciation grow, and amid the chaos of hunting a ruthless killer, they find themselves facing the question of whether what they'd deemed wrecked ten years before can be resurrected.
Then the killer's motive proves to be a treasonous plot, and with others, Gray and Izzy race to prevent a catastrophe, a task that ultimately falls to them alone in a situation in which the only way out is through selfless togetherness—only by relying on each other will they survive.
A classic historical romance laced with crime and intrigue.
---
What do you think about this review?
Comments
No comments posted.

Registered users may leave comments.
Log in or register now!