"A summer filled with surprise attachments"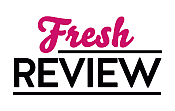 Reviewed by Annetta Sweetko
Posted June 30, 2021

Romance | Women's Fiction Family Life
Ivey Anders, the local veterinarian, needs a break and some real romance but has very little desire for commitments - been there and can't get rid of that particular problem even after ending the dead end romance. If you could call it romance. She has come up with a really good plan - THE SUMMER OF NO ATTACHMENTS. Just some fun and no commitments. That lasts until she meets up with Corbin Meyer and his son Justin. The troubled young boy and the harried father threaten her plans with just a few moments.
Hope Mage, her assistant has been affected by an incident that happened to her in her teens and is truly afraid to be near men. That changes with the careful introduction to life by Corbin's brother Lang. He knows she has had something happen to her, so he lets her set the pace. She is ecstatic for Ivey, but not ready to open herself up to trust and intimacy - or is she?
THE SUMMER OF NO ATTACHMENTS is a witty, heartwarming read! There is no other word for two women so different, who are best friends, and who find love when they least expected. As much as I loved the romance of Ivey and Corbin - the story of the son he hadn't known about and the slow building of the love and trust between father and son will bring you to tears. That poor boy deserves everything that he gets in this book.
I was heartbroken at Hope's story - I was so angry with her parents and sister that I couldn't forgive the sister quite as easily as Hope did. Lang is the perfect person for this woman, as he patiently let her break down the walls she had build around herself at her own pace.
As with all of author Lori Foster's books, THE SUMMER OF NO ATTACHMENTS will have you wishing you could find these people and live in their world. All of the characters are fun and realistic (even the deadbeat ex-boyfriend turns out to be somewhat OK), the pets are all adorable, the conversations witty and realistic and the romance is a perfect mix of sweet and steamy.
Ivey might have wanted THE SUMMER OF NO ATTACHMENTS but she got so much more than she ever hoped for and left readers wanting THE SUMMER OF NO ATTACHMENTS just like hers of their own!
SUMMARY
Summer flings with no strings mean nobody gets hurt.
At least, that was the plan…

After putting the brakes on her dead-end relationship, local veterinarian Ivey Anders is ready to soak up this summer on her own terms. The way she sees it, no dating means no disappointment. Why complicate life with anything long-term? But when she meets Corbin Meyer—and his troubled young son, Justin—Ivey's no-strings strategy threatens to unravel before she can put it into practice.

Trust doesn't come easy for Ivey's best friend, Hope Mage, a veterinary-clinic assistant who's affected by an incident that's colored every relationship she's had. Though Hope's happy for Ivey, she can't quite open her own heart to the possibility of love. Not just yet… Maybe not ever. Soon, however, she's faced with a dilemma—Corbin's older brother, Lang. He's charming, he's kind…and he may just be the reason Hope needs to finally tear down her walls.

And as the sweet summer months unspool, the two friends discover love won't give up on them so easily.
---
What do you think about this review?
Comments
No comments posted.

Registered users may leave comments.
Log in or register now!