"Second chance love for a fun light-hearted read"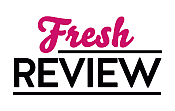 Reviewed by Bharti C
Posted June 11, 2021

AND NOW YOU'RE BACK by Jill Mandell is a second chance romance. The lead couple Didi and Shay first meet when they are just teens on the verge of adulthood. A passionate affair of six months followed by a painful breakup is their start until they meet again after a decade.
Jill Mansell is an author I am always excited to read as her books are about things, themes, people I can relate to or I'd love to know. She writes about their lives, romances, difficulties, triumphs and everything in between in a lovely, relaxed manner. Which is exactly how I love a book especially on a slow, relaxed day.
AND NOW YOU'RE BACK gives a happy, content vibe right from its title till the very end. Didi and Shay meet, who go to the same school but run in different circles, and get to know each other on a group vacation. Initially, they are simply friendly in the group dynamic however by the end of the trip they are a couple.
Six months following the trip are the happiest for both as they get to know each other and experience the highs and lows of new love. Things between them soon end tragically as they move on and stay away for the next decade. When Shay turns up at Didi's family-owned hotel as a customer both are pleasantly surprised at the least.
As expected things happen, the sparks soon fly and Didi, Shay explore what's still between them while resolving what went wrong back in the day. Grab a copy to know if Didi means And Now you're Back in a fun, amusing way or is he no longer welcome.
I enjoyed the banter, chemistry between Didi and Shay, though they ended their relationship on not good terms, the love and friendship between them are still present. The sparks, happy moments between them are what make this a fun, sweet read.
AND NOW YOU'RE BACK is a light-hearted, fun read which will go well on a day when you need to relax and have some 'me time.'
SUMMARY
One magical winter's night in Venice, Didi fell in love. But it ended - and he left without even saying goodbye.
Now, thirteen years on, Shay Mason is back.

The old spark is still there, but Didi's determined to ignore it. As manager of a stunning Cotswolds hotel, she's happy at last, and soon to be married. Anyway, Shay isn't staying. He's made a promise to his father. He's going to keep it. And then he'll be gone.

But Shay's return stirs up long-forgotten emotions, and the scandal that led him to leave raises its head once again. It's time for buried secrets to come to light. And it seems that this was someone's intention all along . . .

From the beloved author of IT STARTED WITH A SECRET comes a fabulous new novel about love, friendship and finding the way to your best life.


---
What do you think about this review?
Comments
No comments posted.

Registered users may leave comments.
Log in or register now!