"An awesome WWII story of love, courage, and insurmountable odds!"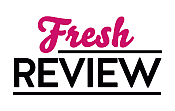 Reviewed by Audrey Lawrence
Posted June 11, 2021

Suspense Historical | Romance Historical
To the two high school students, life had never looked brighter or more wonderful than on that beautiful day in October in 1935 as Erich Reinhold and Nessa Baumgartner snuggle up kissing and hugging under a large oak tree in a local park. Their families got along, they love the city life in Berlin and they are happy and in love. What could be more wonderful than that!
They are both Lutherans and Nessa dreams of a wedding someday in their church. Then suddenly, like a fast-moving and terrifying storm, everything changes. Under the new Nuremberg Laws, they are classified as unworthy! They are Jewish! Now, all they have and all their hopes and dreams would soon be smashed under the heavy Nazi heel.
Joseph Goebbels, Germany's powerful Minister of Propaganda, declares in 1943 that Berlin is finally "Free of Jews". Yet, at the end of WWII, 1700 Germans Jews emerge from many hidden places. How they survived the long and hungry years of war with friend and neighbour turning in friends and neighbours is amazing. How did they manage to live when so many were killed or died? These Jews that somehow managed to escape almost certain death in Berlin were called "U-Boats" or "submariners" as they managed to sink quietly under the surface. How did they find safe places to live? How did they survive with so little food?
Centred around the love story of Nessa and Erich, SAFE HARBOR by Gerhardt Roberts provides a very realistic and captivating account of the "under the surface" life of Berlin's U-Boats as they forage for food, live in abandoned flats, are hidden by friends, forge fake ID papers and ration cards so other Jews like them can escape.
With his background as a Professor of German and knowledge of Germany, Roberts (aka R.F. Rabe) really knows how to give an authentic voice to his characters and to make them true to the customs and mannerisms of the era around WWII. I also valued his use of German words in SAFE HARBOR and just the right amount of details to really transport the reader back into Berlin to make his characters and scenes spring to vivid life.
I have read quite a number of books centered around WWII and Roberts has really nailed that period. There are lots of shocking and horrible situations described; yet, Roberts knows how to balance the tension with a touching or humourous exchange. I particularly appreciated the contrast of his scenes of what life was like in the United States versus in wartime and post-war time Germany.
If you relish World War II or historical fiction or love a wonderful historical romance, SAFE HARBOR definitely should be on your radar and in your "Must read" pile! Yes, Robert's novel is sad in parts, scary in others, but full of gripping courage, page-turning suspense and is definitely not to missed! So, get your copy and find what a SAFE HARBOR really is!
SUMMARY
In World War II Berlin, Jews such as Erich Reinhold, who can pass for Aryan, and his sweetheart, Nessa Baumgartner, go underground. In a city where Jewish life is being snuffed out, they soon find themselves in a world of false identification papers and forged ration cards, risking their lives to help others escape to freedom. Safety is a foreign word, danger is everywhere and love is a luxury they can't afford.
But maybe, in spite of danger and separation, they will find their safe harbor.
Excerpt
Shivering in the frigid railway car, Erich centered his thoughts around warmer things: Nessa. The happiness he felt when he was with her, the touch of her hand, how her brown eyes would light up at the sight of him. His mind traveled back to the first time they'd met.
He was minding the family bookshop alone one Saturday, balancing on a ladder in the front of the store. In one hand, pressed against his chest, he held a bundle of six or seven new arrivals by Hermann Hesse; with the other he picked the volumes out of the stack to place them onto the bookshelf.
He had just slid a copy of Steppenwolf into place when he saw someone outside on the sidewalk looking in the display window. Turning for a better look, he caught sight of the most beautiful girl he'd ever seen. At that moment gravity and the angle of his body took over and he was suddenly in mid-air plunging downward. He crashed onto the floor, the books in his hands scattering everywhere.
Unhurt, he scrambled to his feet and scooped them up. Then, in an attempt to save face, he tried to act as though nothing had happened. Too late. The girl on the sidewalk had witnessed the entire scene: the awkward flight to earth, the sprawling crash, and the mad scramble afterwards. She covered her mouth with her hand, trying to conceal her laughter.
Red-faced, Erich smiled at her through the window. After she had gained control of herself, she looked at him with a smile that seemed to shine right through him. He put his pile of books on a nearby counter and hurried toward the front door, anxious to find out her name.
She met him as he swung the door open. "Are you all right? I'm so sorry for laughing. I just couldn't help myself."
"Don't worry, I'm fine. That was my imitation of The Flying Dutchman."
The girl let out a laugh and Erich blushed again. He held out his hand to her. "My name is Erich Reinhold. How can I help you?"
She shook his hand. "Anastasia Baumgartner. You can call me Nessa. Have you got anything by Thomas Mann?"
The touch of her hand! Erich held it and stared into her eyes, which were the shade of chestnuts.
Nessa withdrew her hand. She cocked an eyebrow and smiled at him. "Thomas Mann?"
She had the most beautiful smile. And such lovely eyes and … "Who?"
"Do you have anything by Thomas Mann?"
"Oh…oh, yes." He turned and pointed to a corner of the shop. "Right over here."
Nessa followed as he led her past a rack bulging with maps and then down a narrow aisle flanked by bookshelves.
"Let's see," he said, running his finger over the book spines. "Otto Ludwig, Heinrich Mann ... and here's Thomas Mann. Have you read any of his books? He can be a bit depressing, you know."
"I've read Buddenbrooks. It was a little gloomy, but I like his writing style."
She was smart as well as beautiful. And she liked his favorite author; that had to be a sign they were meant to be together. "If you got through Buddenbrooks you won't have any trouble with The Magic Mountain." He pulled down a volume bound in brown leather. "It's set in the Swiss Alps. Stunning descriptions of nature. Great character development."
Nessa took the book, her hand brushing his for a moment, sending an electric jolt through his body. As they stood in the narrow aisle surrounded by legendary German authors and the smell of books, the fragrance of roses coming from her hair and skin overwhelmed him. He felt a nearly irrepressible urge to take the book from her, place it back on the shelf, and kiss her.
He watched her eyes in fascination as she skimmed through the first page of the book. He had to find a reason to keep her there. Say something, he told himself. "This volume's on sale," he said. "Over seven hundred pages. With that many pages, it's a good thing we don't sell books by the kilo." Was that witty or stupid?
Witty. She smiled up at him. "I'll take it."
"Would you like me to gift wrap it?" He was stalling. He knew she was buying it for herself.
"No, it's for me."
There was that smile again. Erich cleared his throat. "Great. I'll ring it up." He motioned for her to walk ahead of him and watched the sway of her hips as she moved through the aisles. How did she do that?
He rang up her purchase and wrapped it slowly and carefully in brown paper savoring every moment with her. "Do you live around here?" She couldn't. He'd have noticed such a pretty girl.
"Just over on Lessing Strasse, a subway stop away."
"Really? I live just a few blocks from there." He'd have to find a reason to walk down Lessing Strasse. He handed her the book. "Is there anything else I can do for you? All of Schiller's works are on sale."
"No, thank you. This should keep me busy for some time."
"I hope you'll come again." How many times had he said those words since he'd been working at the bookshop? But this time he really meant them. I hope you'll come back every day for the rest of my life.
She smiled once more and turned to go.
He rushed ahead of her to open the door. Ten seconds later she was gone.
But she did come again. And again. Soon she was coming back nearly every day. And one day, in a narrow aisle, surrounded by the collected works of Goethe and Grillparzer, he took her hands and drew her to him for their first kiss. That first kiss had been perfect. After that life had been perfect. For such a short time.
---
What do you think about this review?
Comments
No comments posted.

Registered users may leave comments.
Log in or register now!