"Absolutely lovely! A complex and charming story about secrets, strange happenings, love and faith!"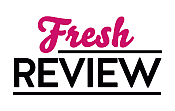 Reviewed by Audrey Lawrence
Posted June 11, 2021

Romance Historical | Romance | Inspirational Historical
A perfect day for Lady Elizabeth (Libby to her friends) Sinclair would be crawling under the bushes to find strange new bugs and looking at them under her much loved microscope. She is a wallflower at dances and English social graces still leave her bewildered, but gets thrilled with what she discovers in gardens.
Now, her older brother protective Bram, Lord Sinclair, is bound and determined to get her married off to his good friend Lord Sheridan and as soon as possible. Libby definitely is not interested in him as he is forever nattering on about archaeology which only gets her upset about the impact his "digs" have on the surrounding nature. She has tried every excuse, but how can she escape this marriage?
Inspired by the number of Elizabeths in her life, award-winning author Roseanna M. White has beautifully written THE NATURE OF A LADY about Lady Elizabeth Sinclair who would rather be a botanist than a bride. With subtle suggestions from her lady's maid, Mabena Moon, Libby convinces her mother to let her have a vacation in the remote Isles of Scilly, off the coast of Cornwall in southwest England for the summer of 1906 before she decides to marry.
Libby is absolutely swept off her feet with the exuberant beauty of the Isles and you too will be swept away to these lovingly described Isles as White instantly pulls you there with her lush descriptions of the brilliant colours, vivid flora and fauna and the smell of the salt in the air. White's many talents as a writer definitely shines with her intriguing and complex plot. Libby is confronted with many small mysteries. Why are there personal items in the rental cottage? Why the strange deliveries? Why is Mabena so different? Why the threats?
THE NATURE OF THE LADY is one of the most beautiful and delightful romances that I have read in a long time. Just following's Libby's unfolding from the tightly bound bud of an English rose to her full-blown self, her joy of learning and confidence would satisfy; yet, how White describes Libby's growing love for Oliver Tremayne, a clergyman and slighted impoverished gentleman with his keen interest in biology and botany keeps the reader on edge. Will they get together or not?
In addition to all the wonderful cast of characters and the budding romance, White also seamlessly juxtaposes many ideas and situations about love, grief, resiliency, religion, cultural myths and faith that are compelling and thought-provoking for the reader. White is truly a wonderful storyteller!
Best of all, THE NATURE OF THE LADY IS the first book in White's latest series, entitled THE SECRET OF THE ISLES. I am so looking forward to find out what happens to the other Elizabeth, Mabena Moon, and Lady Emily as well as all the other colourful characters, such as Oliver's beloved Maam-Wynn (grandmother).
THE NATURE OF THE LADY is such an engaging and memorable book that readers will have trouble putting it down especially as it moves on its exciting journey to its conclusion. THE NATURE OF THE LADY also would be a great discussion book for a book club and White has thoughtfully included some questions at the end of the novel! I am so looking forward to more from this terrific author! Enjoy!
SUMMARY
1906
Lady Elizabeth "Libby" Sinclair, with her love of microscopes and nature, isn't favored in society. She flees to the beautiful Isles of Scilly for the summer and stumbles into the dangerous secrets left behind by her holiday cottage's former occupant, also named Elizabeth, who mysteriously vanished.

Oliver Tremayne--gentleman and clergyman--is determined to discover what happened to his sister, and he's happy to accept the help of the girl now living in what should have been Beth's summer cottage . . . especially when he realizes it's the curious young lady he met briefly two years ago, who shares his love of botany and biology. But the hunt for his sister involves far more than nature walks, and he can't quite believe all the secrets Beth had been keeping from him.

As Libby and Oliver work together, they find ancient legends, pirate wrecks, betrayal, and the most mysterious phenomenon of all: love.
Excerpt
His gaze tracked, as always, to the hill above town, where Tremayne property came into view as it tumbled down into the sea. Well, not that it was technically theirs—the Duke of Cornwall owned all the Scillies. But some long-ago duke had granted the Tremaynes a permanent lease of this little slice of heaven, and for generations it was where they'd all chosen to stay, rather than on the small estate on the mainland that they did own. That other land produced enough in rents and income to provide what Tresco couldn't. But this was where the Tremayne heart had always belonged.
And that hill was where Morgan had always stood to watch the morning races—or sat, if it was a bad day. He'd always been there, always cheering for whichever team Oliver was on. And when Oliver reached the crest, he'd always say the same thing. "I daresay my little brother is the best athlete in all of Cornwall."
More brotherly pride than any truth, but Oliver had given up arguing with him long ago. He'd just laugh. Clap an arm around Morgan if he'd been standing or take hold of the handles of his wheelchair if not. They'd go together back to the house, where Mamm-wynn and Beth would be just stirring, where Mrs. Dawe would have breakfast ready on the sideboard.
But Morgan wasn't on the hill. Would never again be on the hill. And Beth wasn't inside mumbling about whatever odd dream she'd just had. And Mamm-wynn . . . He frowned when movement on the hillock did catch his eye—the flutter of a shawl in the ocean's perpetual breeze.
What was Mamm-wynn doing out in the morning damp? Muttering something that was half frustration and half prayer, he kicked his pace from walk to run, feet eating up the well-worn path through the waving seagrass.
She looked like a wren perched there, slight and small and so dainty he was afraid she might just spread her arms wide and let the wind carry her off. His chest squeezed tight, so tight he could scarcely breathe.
What would he do when she left him too?
Not yet, Lord. Please. But she was ninety-five last February. It would happen. Someday it would happen. And how Beth could leave now, knowing how fragile their grandmother had grown—
No, he mustn't think that way either. His sister had a right to live her life. And if that meant a summer away, rubbing elbows with the incomers visiting St. Mary's . . . well, he didn't see the allure. But he prayed every day it would be enough to satisfy her. That she'd come home in September and forget all her fool ideas about needing something more, something bigger, something else.
She was always after the else, Beth was. Despite it always disappointing her.
"Mamm-wynn." It emerged breathlessly as he crested the hill and neared her.
His grandmother smiled and held out a hand toward him, all delicate bones and paper-soft skin. Her eyes were clear. It eased him some. Until she asked, "Where's Beth? She isn't where she ought to be."
The tightness turned to heaviness, weighing him down until he was sure he'd sink straight through the sandy soil and all the way to bedrock. "She's just over to St. Mary's, Mamm-wynn. Remember? She wanted to spread her wings a bit this summer."
"My little rosefinch, always wanting to fly." She smiled, though it fluttered down into a frown. "Are you certain she's there, Ollie?"
"Of course I am." Though even as he said it, worry slithered through him. She was supposed to write twice a week—it was his one request. He'd sworn he wouldn't even step foot on the big island from May until September unless it was necessary for business, that he'd give her this semblance of independence so long as she wrote to him every Tuesday and Friday. A quick note to say all was well.
It had been a perfectly reasonable request, hadn't it? Better, as he'd pointed out, than simply asking all the neighbors who boated between the islands for an update on her.
So why had it been two weeks since her last note?
---
What do you think about this review?
Comments
No comments posted.

Registered users may leave comments.
Log in or register now!