"A Fun Enemies-to-Lovers Tale!!"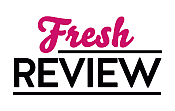 Reviewed by Jessica Grogan
Posted June 10, 2021

The second book n Cathy Maxwell's A Logical Man's Guide to Dangerous Women series, HER FIRST DESIRE tells the tale of Ned Thurlowe, town doctor and leader of the local Logical Men's Society, and Gemma Estep, a woman ill treated by every man in her life. When she discovers she's inherited the tavern where the Society meets, she's determined to change it into a tearoom. Ned, however, is just as determined that she isn't the rightful owner. In trying to best each other, they slowly start to fall in love.
Overall, I enjoyed this title, even if there were a few things I wasn't a huge fan of. The absolute best thing about it is Gemma and Ned's attempts to thwart each other. I found these to be funny and couldn't wait to see what they'd do next. Their fighting over the tavern and the townspeople getting involved is the main plotline and it worked very well.
I liked Gemma from beginning to end and enjoyed seeing her journey from servant to her family to a legitimate business owner. Despite setbacks, she remained strong and confident in her choices. Ned was a little harder to like for much of the story as he seemed to share the other men's opinion that women can't possibly be logical or intelligent. He came around in the end but I still had to wonder if it was enough.
While I enjoyed the townspeople and Ned and Gemma's attempts to keep the tavern away from each other, the romance seemed to take a backseat at times to those antics. I was surprised when Ned and Gemma professed their love for each other because they hadn't spent all that much time together.
All in all, HER FIRST DESIRE by Cathy Maxwell was an enjoyable read even if I felt the leads could've spent more time together. I will definitely be checking out the next title in the series!!
SUMMARY
If you love Lenora Bell and Tessa Dare, you'll love the next book in New York Times bestselling author Cathy Maxwell's Logical Man's Society series about a delicious battle of the sexes between a determined woman and a stubborn gentleman.

She arrived in town, beautiful and bold and declaring that she's inherited property that he has already claimed! As a member of the local Logical Men's Society, Ned Thurlowe prides himself on thinking clearly and calmly at all times. And it's clear that the meeting place of the society—a local tavern—is his even if the men have turned it to shambles.
But Ned's claim is challenged Gemma Estep, who's announced she's decided to turn it into some sort of respectable tea garden for the local ladies. Ned challenges Gemma, and in doing so behaves most illogically, for though he wants to dismiss her, he also can't help but desire her.
Gemma has had enough of men telling her what to do, and she's vowed to make her own way in the world. And Ned Thurlowe is ruining her plans. Not only has he laid claim to her property, pitting them in a heated fight for its ownership, he's also arousing in her feelings she's never sensed before.
And although they argue, they quickly discover they have more in common than they'd each ever dreamed—could their disagreement be turning into desire?
Excerpt
His world is science, medicine, and what can only be witnessed and evaluated. He has no time for love . . .
"Is it just me that you have a problem with, Mr. Thurlowe? Or are you this way with all women?"
Her tone alone was enough to set his teeth on edge. He whirled around, not realizing that she was so close, he practically stepped on her toes—and again, caught the heat of her body beneath that nightdress.
In a blink his mouth went dry. His hands wanted to reach for her. He tensed, holding himself back. And then, calmly, enunciating clearly, he said, "It is just you. I like every other woman I've ever met."
It was a deliberately hurtful thing to say. If she would back away, perhaps then some semblance of his sanity would return. She didn't.
Instead, her chin rose in defiance, and he had a strong desire to kiss her. It would not take much effort. If he tipped his head down, she was right there.
He was startled at how easily their bodies would mesh together. She was just the right height. And while she accused him of not liking her, parts of his body liked her very much. In fact, he'd never experienced liking this hard—
"I believe you are a very poor sport."
That was it.
A mountain of snow could not have cooled his ardor faster.
"Good night, Mrs. Estep." He turned and walked out of the tavern.
She followed him. Of course she would. "Good night to you, sir." She sounded almost pleasant.
And then she slammed the door behind him and threw the bar.
For a beat Ned stared at the door as if he could burn it up with his eyes. What was the matter with that woman?
He should fall on his knees now and thank the good Lord that he hadn't surrendered to base impulses and attempted to kiss her, because he'd been close.
Close to opening himself to her. Close to letting down his guard. Close to making a fool of himself. A barred door was the only way to deal with her.
Of course, he was now standing alone out in the road. Hippocrates his horse had ambled home.
Swearing under his breath, Ned began the short march to his doorstep.
Her world is one of survival, of dreams, and of wanting more than any woman of her era could possibly want. She has no time for love . . .
Gemma fell against the barred door. Her heart pounded and her head throbbed. She couldn't tell which was more disconcerting.
That man.
If she wasn't careful she would once again fall for a handsome face. There had been a moment, when they were alone, when he'd sat so near to her she could detect the scent of horse and fresh air about him, when she could look into his eyes and see every shade of golden brown even in the candlelight, when she was tempted to reach out to him.
And true, earlier when he'd lifted her in his arms, she had never felt more safe. Never with Paul and not even as a child with her father. He was solid, strong, protective. She'd allowed herself to relax, and to momentarily trust.
Except, he was not her friend. She had no worse enemy in the world. He had just said as much. And she would bet all her possessions that he had some sort of role in the attack on her tonight. Oh, perhaps he didn't plan it. He sounded genuinely surprised and quite angry at Fitz's attack on her.
However, wittingly or unwittingly, he'd had a hand in it, or so she wanted to convince herself . . . because to think differently was dangerous.
---
What do you think about this review?
Comments
No comments posted.

Registered users may leave comments.
Log in or register now!