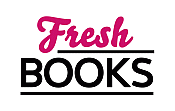 Summer Sizzling Reads in July!
"THRILLING, INTENSE, FAST-PACED"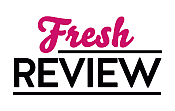 Reviewed by Helen Williams
Posted June 6, 2021

Romance Suspense | Suspense Women Sleuth | Thriller
THE BULLET is the next thrilling, fast-paced read in the Eve Duncan Series. Iris Johansen brings us another mind-blowing story with some amazing medical possibilities. A brilliant scientist has been conducting some research trials with some unbelievable possibilities. These research results will draw the attention of some high profile figures that want that research for themselves. This scientist hopes to live long enough to share her discovery with the world. She reluctantly goes to the one person who can help her and who also happens to be her ex-husband. This is a story that will have you on the edge of your seat. This is a fascinating read that will have you thinking about the medical possibilities and ramifications of the research trials conducted by this dedicated doctor. This doctor calls her discovery THE BULLET. It boggles the mind when you see what THE BULLET can do.
Eve Duncan and Joe Quinn have been tranquilly enjoying some downtime after their last wild ride when Joe's ex-wife, Diane Connors, shows up at their door asking for their help. She specifically needs the reconstruction skills of Eve Duncan. Joe objects, but he knows that anything involving reconstruction of a disadvantaged person will pull Eve in. Catherine Ling will also be on board because Hu Chang has asked her to watch over Diane Connors.
Once Eve is on board, you know that wherever Eve goes so does Joe. Since this medical discovery has shocking global ramifications, there are powerful enemies that will do whatever is necessary to cover up this secret and take possession of it for themselves. Joe and Eve's adorable ten-year-old son, Michael, will envision the danger ahead and will persistently warn and try to protect his parents, Christine and Diane. It will take Joe, Eve, Diane, Christine and some talented friends to bring down their diabolical enemies. An intense story from beginning to end.
Iris Johansen never disappoints. This is a story like no other!
SUMMARY
Eve Duncan and Joe Quinn must protect the life of a brilliant scientist so that she can live long enough to bring her discovery to the world, in this fast-paced thriller from #1 New York Times bestselling author Iris Johansen.

Diane Connors is a dedicated doctor with the world's biggest secret, a discovery that could have shocking global ramifications. But while conducting private research trials, word has gotten out. The wrong people have heard the news and now want to hide Diane's achievement for their own ends.

With nowhere else to turn, Diane finds herself on the doorstep of the last man she wants to ask for help: her ex-husband, Joe Quinn. Joe has remarried, and he and his wife, Eve Duncan, seem blissfully happy in their quiet, rural life until they are faced with the challenge of risking it all—even their marriage itself—for the greater good …

Now Eve is trapped in a web of murder and deceit as powerful enemies rush to cover up the truth, determined that Diane's discovery goes with her to the grave—even if Eve and Joe get buried with her.
---
What do you think about this review?
Comments
No comments posted.

Registered users may leave comments.
Log in or register now!