"She wins a game, saves a world and finds love!"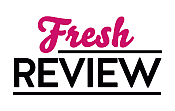 Reviewed by Annetta Sweetko
Posted June 6, 2021

Jamie Miller's life had become centered on a video game - Starfighter Training Academy. It is so much more exciting than delivering packages all day. She, along with Lilly and Mia, two online friends, have been fighting Queen Raya and the Dark Fleet for months and Jamie is about to destroy the evil queen. It had been an exciting game where she picked her team, and her co-pilot avatar - a sexy alien named Alexius and with this final fight it would be over. She wins and there is even a ceremony at the end where she is given a starfighter patch and Alexius asks her to be his bondmate. She will have to just start the game again - but, when she goes to turn it on nothing happens.
Unless it isn't just a game and Jamie has a chance to become THE FIRST STARFIGHTER from Earth. What if there really is a Queen Raya and the Dark Fleet and she is out to destroy the Vega star system and maybe get greedy and come after Earth? At 3 a.m. after triumphantly winning the game Jamie Miller finds out just what winning that game meant to her own future - and to the world.
THE FIRST STARFIGHTER is a space nut's dream read. Anyone who would love to go out into space and see the wonders up close and maybe fight off a few bad guys is in for a treat with this read. Author Grace Goodwin weaves a fun, intriguing, exciting storyline while adding in a good hit of romance. Jamie finds out Alexius (Alex) of Velerion is real and she had chosen him when she put together her avatar co-pilot. He has been waiting for her to graduate so he could bring her to the base and set up life in this new world with him by her side. There is little time for doubt but Jamie is especially second-guessing her actions when they are captured by Queen Raya. Who can you trust if not the person you chose months ago to be your co-pilot?
I liked Jamie who is sassy and brave. She believed Alex and chose to go with him. But then again - delivery job or starfighter - which would you choose? Alex was patient as he eased her into the world where he had already lost family members. He has a secret - but that you will have to find out as you read.
THE FIRST STARFIGHTER is a fun read that will have readers dreaming of the stars, looking for that video game and waiting impatiently for more from this author and this world.
SUMMARY
Starfighter Training Academy. It was just a game. The newest, hottest video game release of the year. Choose a role. Build the perfect hero who joins you on missions to save the Vega star system from the evil Queen Raya and her merciless Dark Fleet.

Play for hours? Check.
Obsess over the in-game romance between your avatar and the sexiest alien you've ever seen? Check.
Win? Beat the heck out of the game? Check and check.

Open your door at 3:00 in the morning to find that smoking hot alien you thought you made up in your head standing there? Um... okay.

Wake up on the other side of the galaxy with that same alien insisting you're his... and that you haven't been playing a video game, but completed the training program to become the first Starfighter from Earth?

Holy sh$t.
Excerpt
Was someone at my door?
I rolled over and blinked at my alarm clock. Three freaking thirty in the morning?
I must have been dreaming.
The pounding repeated, louder.
No one came to my door this late. Ever. Hell, no one came to my door at all unless I had a delivery or one of my neighbors needed something. I threw off my covers and slipped my toes into cold slippers.
"Coming!" Was my apartment building on fire? Was it the police? Had the neighbors been screaming at each other again? She really needed to kick that deadbeat boyfriend of hers to the curb.
The pounding intensified, and it was obvious that whoever was on the other side of the door had no problem waking up the entire building.
"I said, I'm coming!" I opened the door and stopped dead in my tracks. A huge man stood in the hallway wearing a helmet of some kind, as if he'd been riding a motorcycle. Which was crazy because it was cold and wet and not motorcycle weather.
He removed the helmet, and I stepped back. My eyes widened in recognition. Black hair, those familiar sparkling green eyes. Perfect olive skin. Full lips. Square jaw. A familiar uniform with a crest on his chest, the one I'd just seen on my gaming screen.
"Jamie."
I stared, my throat and mouth frozen. Holy shit. That voice. I knew that voice.
He was as big as I'd imagined. No, bigger. Broader. More intense. That gaze, it bored into me, past my flannel pj's and to a place that left me speechless. My heart pounded, and I feared I was losing my mind. Hallucinating. This had to be a dream.
"Jamie Miller, you must come with me."
"Um… what?" I finally said.
"You are the first Starfighter. And you are mine. Queen Raya has mobilized the Dark Fleet, and together we must save Velerion."
---
What do you think about this review?
Comments
No comments posted.

Registered users may leave comments.
Log in or register now!