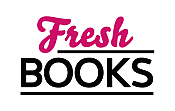 Pick up great June books for summer reading
Grace Goodwin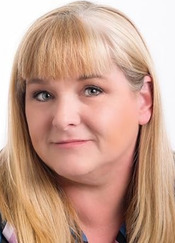 Blogging at Fresh Fiction
Excerpt from MATED TO THE CYBORGS
May 9, 2017
Captain Tyran Zakar, The Colony, Base 3 My mate. Holy hell. My mate. Not Hunt's, as I'd first thought. Yes Read More...
Grace Goodwin | Interstellar Brides - MATED TO THE VIKENS
December 15, 2016
Excerpt 1 Grace Goodwin Mated to the Vikens Erik, Planet Viken, Viken United Compound, Transport CenterNerves made Read More...
10 Things You Didn't Know About Grace Goodwin
November 3, 2016
I'm actually two people! Yes, we are co-writers who share a brain… and a love for romance. Sometimes we're like Dr. Doolittle Read More...
Once upon a time, a young girl was born into an average, working class family. The wee little girl, convinced she was not an average child but was, in fact, a fairy princess, longed to leave the mundane world behind and live her dreams. She grew up, went to school, and when she'd grown too big to wear tutus and tiaras in public without drawing unwanted attention, turned to writing down her fantasies instead.
Now a bit older, her fantasies have grown to include sexually dominant men who know how to ensure a woman's pleasure. Grace believes all women should be treated like princesses, in the bedroom and out of it, and writes love stories where men know how to make their women feel pampered, protected and very well taken care of.
She currently lives in Oregon where she spends her days writing, and her nights in the arms of her very own Prince.
Log In to see more information about Grace Goodwin
Log in or register now!
Series
Interstellar Brides | Interstellar Brides: The Colony | Interstellar Brides Program: The Beasts | Starfighter Training Academy
Books:
Elite Starfighter, August 2021
Starfighter Training Academy #3
e-Book
Starfighter Command, June 2021
Starfighter Training Academy #2
e-Book
The First Starfighter, May 2021
Starfighter Training Academy #1
e-Book
Maid for the Beast, January 2021
Interstellar Brides® Program: The Beasts #2
e-Book
Bachelor Beast, May 2020
Interstellar Brides® Program: The Beasts #1
e-Book
The Rebel And The Rogue, February 2020
Interstellar Brides® Program #19
e-Book
Viken Command, November 2019
Interstellar Brides® Program #18
e-Book
Hunted, September 2019
Interstellar Brides® Program #17
e-Book
Matched and Mated, July 2019
Interstellar Brides® Program #16
e-Book
The Commanders' Mate, March 2019
Interstellar Brides® Program #15
e-Book
Mating Fever, March 2019
Interstellar Brides® Program #10
e-Book
Mated To The Vikens, February 2019
e-Book
Claimed By The Vikens, May 2018
Interstellar Brides® Program #14
e-Book
Fighting For Their Mate, January 2018
Interstellar Brides® Program #12
e-Book
Her Rogue Mates, October 2017
Interstellar Brides® Program #13
e-Book
Her Viken Mates, July 2017
Interstellar Brides® Program #11
e-Book / audiobook
Mated to the Cyborgs, May 2017
Interstellar Brides: The Colony #2
e-Book
Surrender To The Cyborgs, February 2017
Interstellar Brides: The Colony #1
e-Book
Her Mate's Secret Baby, January 2017
Interstellar Brides® Program #9
e-Book
Mated to the Vikens, December 2016
Interstellar Brides #8
e-Book
Tamed by the Beast, November 2016
Interstellar Brides® Program #7
e-Book
Cowgirls vs Aliens, October 2016
e-Book
Mastered by Her Mates, September 2016
Interstellar Brides® Program #6
e-Book
Mated to the Beast, August 2016
Interstellar Brides® Program #5
e-Book
Taken by Her Mates, July 2016
Interstellar Brides® Program #4
e-Book
Mated to the Warriors, April 2016
Interstellar Brides® Program #2
e-Book
Claimed by Her Mates, February 2016
Interstellar Brides® Program #3
e-Book
Assigned A Mate, February 2016
Interstellar Brides® Program #1
e-Book