"can't help but fall in love with another Jill Shalvis story"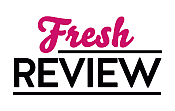 Reviewed by Sandra Wurman
Posted June 5, 2021

Women's Fiction Contemporary | Romance Contemporary
Instant love. Well, that's what you experience reading LOVE FOR BEGINNERS the newest story by Jill Shalvis. Ironically instant love is not what her characters enjoy in this lighthearted tale of folks diligently working to get back on their feet, literally and figuratively. Starting over from a foreign place is tough and demanding. Some tackle it head on. Some hide in shadows. What really matters is trying and yet for some that step seems impossible. So LOVE FOR BEGINNERS is divided into chapters titled with a step-by-step phrase on how to make friends and if lucky have that relationship grow to something more. Dare we root for love?
Simon is a master at PT which is also his love. But for now, Simon divides his life into compartments due to responsibilities that he never counted on. And yet Simon charges on. Running a hugely successful property management company was not on Simon's radar but with his dad recovering from strokes that is where he is needed. Simon in the meantime cuts down on clients that need his help with PT. Except for Emma. Between Simon and his cousin Alison they manage his family business and watch over Dale. Dale, Simon's father, and Alison's uncle is learning to live after suffering several strokes. This is one stubborn family but together they face any and all challenges.
Emma and Alison have much in common. Their intelligence, sass, humor and stubbornness. Material for a glorious friendship if I ever heard. Jill Shalvis has a way with words and dialog and has infused LOVE FOR BEGINNERS with some of her best, and I speak from great knowledge and love for all books by Jill Shalvis. The banter between Emma and Alison speak to memories with friends. Friends know each other and like each other through thick and then, flaws and all. So Emma and Alison are fated to become besties. They complete each other.
And it wouldn't be a Jill Shalvis romcom without the requisite pooches, Killer and Hog. Killer is small in size but large in personality. And Hog, well just wait till you meet this huge support dog. If you are ready for an excellent romantic comedy this is it.
LOVE FOR BEGINNERS is about taking baby steps. In the case of Emma and Alison they create lists and if they follow them perhaps, they will meet their goals. Either way it is rich with material created to grab your funny bone along with your heart. "Would you like a drink? Rum makes my clothes falloff." "Did you eat the entire bag of chips? If it's not in a resealable bag then it is one serving."
Emma and Simon are meant for each other even if life keeps getting in the way. Same for Alison and her ex-boyfriend Ryan. As partners Emma and Alison are going to be awesome. As friends beyond expectations. Same holds true for LOVE FOR BEGINNERS. Jill Shalvis hit another one out of the ball field.
SUMMARY
What would you change if you had to start your life—and love life—over again?
When Emma Harris wakes up from a coma she learns that her fiancé and her BFF have fallen in love, she's lost her job, and the life she knew is gone. Overwhelmed but grateful to be alive she starts over from scratch. Not as easy as it sounds, of course. But she's never been a quitter, even if she wishes she could quit rehab, where her hot but evil physical therapist, Simon, puts her through the wringer.
Eager for a new beginning, Emma opens a doggy day care. Unfortunately, the only space she can afford is owned by her childhood nemesis Ali Pratt. But hey, she's been through worse, right? She tries to roll with the punches, but a friend drops his grandpa off at the doggy day care in desperation then on top of that, she and Ali bring the term 'frenemies' to a whole new level. And then another grandparent shows up. And another.
In the midst of all that, Emma realizes she's accidentally fallen for Evil PT. But the most horrifying thing of all is that Ali just might have turned into the best friend she's ever had. And as Emma grows from the pain of her past and takes on her new path, she comes to realize that life isn't what you're given, it's what you make of it.
---
What do you think about this review?
Comments
No comments posted.

Registered users may leave comments.
Log in or register now!