"A Cursed Portrait Opens the Door on Mysteries both Past and Present"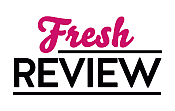 Reviewed by Sandra Martin
Posted May 27, 2021

Mystery Paranormal | Mystery Private Eye | Mystery Woman Sleuth
The seventh book in The Haunted Bookshop series revolves around pulp fiction cover art and the perils of unscrupulous publishers. THE GHOST AND THE HAUNTED PORTRAIT has a lot going on as Pen comes across a cursed portrait, finds two dead bodies, and solves crimes in two different eras. Pen is an easy character to get comfortable with and readers will be highly entertained by the actions of Penelope, her friends, and the handsome ghost PI, Jack Shepard.
Rhode Island bookstore owner, Penelope Thornton-McClure, is preparing to hold an event in her store focusing on book cover artists throughout time. Penelope and her friends, Seymour and Brainert, take a trip to pick up some vintage cover art to highlight at the event. Walter Waverly has quite the collection and when Penelope takes a few pieces to display, Seymour falls in love with one portrait in particular. It is a portrait of the late recluse Harriet McClure who previously lived at the newly restored Finch Inn. Locals say Harriet was a madwoman whose ghost still wanders the property, but Seymour finds the painting intriguing, even if others say it is cursed. Walt agrees to sell Seymour the painting out from under another interested buyer. Later that night, Penelope calls Walt and hears a commotion. The next morning when they return to Walt's home, they find him dead. Pen and her ghostly sidekick Jack see clues of foul play. Was the other buyer angry enough to kill for the painting?
In a subplot, an unscrupulous publisher, Clifford Conway, takes advantage of the writers and artists he claims to help on their path to publishing. His nefarious business practices have earned him several enemies. After taking pictures of Seymour's painting and paying for the digital rights, he is found dead at a local hotel. Pen wonders if the two crimes are connected to the portrait and looks for the link.
Meanwhile, another painting of a young cover artist Ruby Tyler catches Pen's attention. Behind the beautiful Ruby is a man with a murderous look in his eyes. Did Ruby meet her fate at the hands of an obsessive cover artist named Nathan Brock? PI Jack Shepard was approached by Nathan's fiancé in 1947 to prove Nathan's innocence. Now he and Pen traverse the 1940s to uncover the truth behind that mystery.
A lot occurs in THE GHOST AND THE HAUNTED PORTRAIT to keep readers interested. Although the plot is convoluted at times, the authors pull it off with skillful writing and plotting. Readers will stay engaged in the characters, plot twists, and parallel worlds. The paranormal element of dead PI Jack Shepard works well as we flashback to the 1940s to solve a crime that happened on Jack's turf. Jack is charming and a lot of fun, making him a great sidekick for the more practical Pen. As a new reader to the series, I will look forward to the next in the series to see where it takes Jack and Pen.
SUMMARY
Bookshop owner Penelope Thornton-McClure and her gumshoe ghost team up to solve the stunning mystery at the heart of a madwoman's self-portrait in this all new installment from New York Times bestselling author Cleo Coyle.

While gathering a collection of vintage book cover paintings for a special event in her quaint Rhode Island bookshop, Penelope discovers a spooky portrait of a beautiful woman, one who supposedly went mad, according to town gossip. Seymour, the local mailman, falls in love with the haunting image and buys the picture, refusing to part with it, even as fatal accidents befall those around it. Is the canvas cursed? Or is something more sinister at work?

For answers, Pen turns to an otherworldly source: Jack Shepard, PI. Back in the 1940s, Jack cracked a case of a killer cover artist, and (to Pen's relief) his spirit is willing to help her solve this mystery, even if he and his license did expire decades ago.
Excerpt
Raymond Chandler once wrote that a dead man was the best fall guy in the world because he never talked back. I begged to differ. On the other hand, there was a possibility that the "PI spirit" haunting me wasn't real at all. That he was no more than a figment of my fervent reader's imagination.
Any therapist would say as much. "Jack is a syndrome," they'd proclaim. The gruff, masculine voice in my head was an alter ego, my way of coping with the stresses of modern living. This hard-boiled "ghost" was merely a distillation of all the colorful characters I'd grown up reading about in my father's library, the kind of spirited soul who was brave enough to speak the kind of frank thoughts that I was too polite to think, let alone permit myself to say.
As far as the "stresses" of modern living, I couldn't deny I had a few. Being a widow, I'd endured my share of grief. Now a single mom, I was raising a headstrong boy, who lately enjoyed giving me some. And as a bookseller, well, let's just say I was still alive, though the twenty-first century sometimes seemed determined to ghost me.
"We're not dead yet!" my aunt Sadie Thornton liked to declare, usually in a Monty Python accent with a cheeky twinkle in her Yankee eye.
---
What do you think about this review?
Comments
No comments posted.

Registered users may leave comments.
Log in or register now!