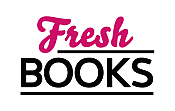 Pick up great June books for summer reading
"It Will Take A Lot of Sass to Figure out This Fun Mystery"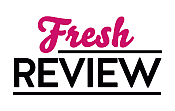 Reviewed by Sandra Martin
Posted May 27, 2021

Mystery Private Eye | Mystery Woman Sleuth | Mystery Cozy
In the third book in the Marygene Brown Mystery series, Marygene has quite a problem. The Peach Diner is catering a mystery-themed wedding for Marygene's ex-boyfriend, Alex Myers. Not only is the bride demanding and pushy, but she also ends up dead in a pile of batter in SOUTHERN SASS AND A BATTERED BRIDE.
Marygene cannot believe Alex is marrying Lucy Carmichael, a newcomer to the island who is making more enemies than friends. Marygene's ghostly mother warns her of impending disaster if she caters the event, but Marygene thinks she can handle the job, regardless of her feelings for Alex. After all, Marygene has moved on and is dating Paul now. As the wedding festivities begin, the whole town gets involved in the murder mystery theme, which has Lucy playing the victim. Therefore, it is not surprising when Marygene and her friend, Betsy, stumble upon Lucy covered in batter next to the wedding cake. She definitely plays a convincing victim. That is until Marygene and Betsy realize that she is not faking and she really is dead. Chaos ensues and during all the commotion, the body disappears! Who would take Lucy's body? On the other hand, was she really ever dead? Now Marygene and Betsy are the prime suspects, as Marygene is the ex-girlfriend of the groom and Betsy threatened the bride beforehand. Hoping to clear their names, Marygene starts sleuthing and runs into one bad thing after another--a pipe bomb under the catering van, a dead body on her doorstep, a robbery, a heart attack, an abduction, and a standoff with a diabolical villain. It will take a lot of spunk and sass to figure this mystery out, and Marygene and her friends get right to work.
SOUTHERN SASS AND A BATTERED BRIDE is a lot of fun. The premise is great and there is a lot going on throughout the mystery. The story takes a few twists and turns and a couple of detours, but it ends on a really good note. The mystery unfolds nicely allowing readers to question who is being deceitful and who is telling the truth. Additionally, the secondary characters like Betsy and Aunt Vi add a lot of sass and spark to the novel and balance out Marygene as the more composed protagonist. A little off-putting is Marygene's complex love life, which is confusing at times, especially her relationship with Javier and her feelings for Alex. However, that does not detract from the fun, and this is a very pleasant way to spend a sunny afternoon. Recipes included!
SUMMARY
At a murder mystery–themed wedding reception on Georgia's picturesque Peach Cove Island, the bride is doing an awfully good job playing dead . . .

Marygene Brown always figured she'd marry her childhood sweetheart, Alex Myers, not cater his wedding. But the Peach Diner could use the exposure. Most of the island is showing up—although more for the role-playing murder game at the reception than for the widely loathed bridezilla, Lucy Carmichael. Marygene may have to smile through the festivities, but Mama doesn't have to hold her peace—especially since only Marygene can hear her mother's ghost. Mama says she sees an aura of darkness around the wedding.

So when Marygene finds Lucy lying beside the wedding cake, buried in batter, with no pulse, it looks like Mama called it. This is no game. And when the bride's body simply vanishes, it's up to Marygene and her best friend Betsy (cousin to the groom and no fan of the bride) to solve a real-life mystery—with a little help from Mama's sassy spirit . . .

Includes Seven Recipes from Marygene's Kitchen!




---
What do you think about this review?
Comments
No comments posted.

Registered users may leave comments.
Log in or register now!