"Will they survive to love another day?"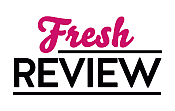 Reviewed by Annetta Sweetko
Posted May 21, 2021

Brigette resides in a small cottage, contemplating where she had gone wrong and really that was easy, she let evil tempt her and her greed got in the way. But now she is lonely, and alone, until a group of vampire-led rebels comes to her to join their plot to dethrone the vampire king. Not that she has much loyalty to the vampires but she knows they won't let her live if she says no. Once she felt that she was betrayed, but now she can make things right.
Xi, one of the king's Ravens--and one of the sneakiest--slips into Brigette's room to take her to his king. She might be guilty of much evil but he sees that she is heartbroken and trying. He will help her heal as he has his own regrets from centuries of living. His plan also means they will partner in this attempt to infiltrate the rebel band and end the danger to his kind. Then if they survive he can look into the attraction he feels.
DARKNESS BETRAYED is a complex, entertaining and intriguing read. This is the 20th book of Alexandra Ivy's Guardians of Eternity series and it is still as exciting and fresh as the first one. These characters are repeats, but with their story embellished on and given a HEA that they deserve. It is always fun to revisit past favorites and see that very little has changed for them, in case you wondered Styx, the Vampire King is still cranky, gruff, ready for a good fight. And, of course, the fan-favorite gargoyle is at his best by being the "hero" and worrying about Inga - the unexpected queen of the Mer-folk. We also get to learn more about Troy, the Prince of Imps, who has set himself up to "fixing" Inga and tormenting the Mer-folk in every way he can... And, needless to say, there is a very steamy romance that plays out. All while stopping a plot to end the reign of Styx and trying to survive.
I have to admit that I was not a big fan of Brigette from the past books, but she did grow on me a bit in SHADES OF DARKNESS by helping the heroine of that book, and with DARKNESS BETRAYED, she got even better. She has mended her ways--well, a little--and is trying to do the right thing. And Xi is there to make sure she stays on the straight and narrow. Duty to his king or love of his lady - hard choice?
You will have to read DARKNESS BETRAYED to find out if he needs to make a choice if the rebels succeed and no choice is needed or will the good guys win and they get their HEA. Hold on for the ride and enjoy this adventure!
SUMMARY
When a conspiracy threatens what's most precious to The Guardians of Eternity, they must depend upon their one-time enemy to protect them in the latest from New York Times bestselling author Alexandra Ivy . . .

Once, Brigette was the conduit through which the ultimate evil reached Earth. Now she's just a lonely Were isolated in an Irish cottage, cut off from her animal and humanity alike. When a band of rebels approach her to take down the king of the vampires, she knows denying them means certain death—but even if she warns the king, he may not listen to the likes of her.

From the moment Xi slips into Brigette's bedroom to escort her to his king, he sees the heartbreak that hides behind her guilt. The elusive vampire has fought for centuries to master his own regrets, and his word will convince the king to value hers. Neither can escape the attraction between them, even as partners on an undercover mission. But there's no room for pleasure when their work might redeem her to the Guardians completely—or send them to the death they've evaded for so long . . .
Excerpt
CHAPTER ONE
The lair of the Anasso, King of the Vampires should have been a dank, musty place filled with bats and a few shabby coffins to emphasize the whole creepy vibe. Or at least dug deep underground to avoid the dastardly sunlight.
Instead, Styx had chosen a sprawling mansion on the outskirts of Chicago with lots of marble and gilt that was supposed to give it a classic sophistication. Okay, it had been Styx's mate who'd chosen it. Styx personally thought it looked like something an aging rocker with too many burnt brain cells would choose, but it pleased Darcy. And since she was a pureblood Were with claws that could literally rip out a male's throat, he tried to keep her happy.
Styx was currently in his office that had been stripped of most of the gilt, although there was nothing he could do about the marble. Or the fluted columns that grew like a forest through the mansion. He'd intended to spend a few hours enjoying an ancient manuscript that had been loaned to him by Jagr. Darcy had recently gone to Kansas City to visit her twin sister who was mated to the King of Weres, Salvatore, and their litter of pups. She claimed that late fall was the perfect time to travel to see the leaves changing colors.
Styx had declined her invitation. He wasn't interested in foliage, no matter what color it might be. More importantly, the Were pups had reached an age where they spent an enormous amount of energy racing through the house shrieking and yipping at the top of their lungs. It didn't matter if they were in their human form or their wolf form. The noise was enough to raise the dead.
And not in a good way.
Unfortunately, his decision to remain behind hadn't gone as he'd plan. He'd barely settled into his large leather chair when a male shoved open the door to the office.
Xi was one of his Ravens, the personal guards who'd sworn to protect him. Unlike Jagr, who was the leader of the Ravens, Xi wasn't bulky or as strong as an ox. He wasn't even the most powerful warrior, although anyone stupid enough to challenge him would quickly find himself with a dagger shoved into his chest and his heart cut out.
But he possessed a unique talent for stealth that made him the perfect choice for Styx's his latest assignment.
Setting aside the manuscript, Styx regarded his Raven with a lift of his brows. The male was just under six foot with short black hair that was shaved on the side to reveal the tattoos of two coiled snakes on his scalp. His eyes were dark and his finely carved features so perfect he didn't look real. He was standing in the open doorway wearing black jeans and a black T-shirt. Keeping with the theme, his heavy books were also black. The clothing was more about blending into the background than any particular fashion choice.
Styx, on the other hand was wearing black leather pants and a white silk shirt because that's all he had in his closet. Darcy had finally accepted that he was never going to dress like a king.
"Are you looking for me?" Styx demanded when the male continued to stand there, eying him with an inscrutable expression.
"Yes."
"Then what are you waiting on? An engraved invitation?"
---
What do you think about this review?
Comments
No comments posted.

Registered users may leave comments.
Log in or register now!