"This king finds the right queen!"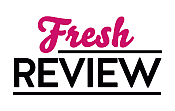 Reviewed by Annetta Sweetko
Posted May 17, 2021

Romance | Romance Billionaire | Romance Contemporary
At 18, Lady Nataliya signed a contract to marry a prince, not for money or fame, but to help her mother return to their home after she had been wrongly banished, because of her father's sins. For 10 years she had expected to be summoned but nothing happened. When she noticed that the prince that she was supposed to marry had a string of dating partners she decided that he was like her father and she didn't want anything to do with him. So came the idea for the magazine layout where she has 50 dates to decide what she wants. She knew the "scandal" would immediately bring an end to the farce of a contract. She was wrong.
King Nikolai had been silently watching her and liking her quiet dignity and knowing far more than she could even guess, stepped in to take his brother's place and claimed her for the remaining dates to decide to accept his proposal to become his QUEEN BY ROYAL APPOINTMENT. Thus begins the very romantic courting and building on the secret crush she had had on him so many years ago. Could she do it? Could she compete with his first wife - who he lost to a terrible accident? Could she marry without the love of her husband?
QUEEN BY ROYAL APPOINTMENT is Lucy Monroe writing her most amazing story yet. It doesn't matter what the country is he is the king of, the story is about this couple finding each other. Nataliya, of course, questions his reasons for wanting to marry her. He is a king and she is the daughter of a count and, a rather obnoxious and abusive one at that. She has a good life, and now knowing her mother has also made a good life and no longer wants to return to her old world, she wants out of the contract she had foolishly signed. When Nikolai starts his courting she finds herself falling deeper for him.
Nikolai had been fooled years ago and he would not be fooled again. His first wife was not what everyone thought and when she died he mourned the loss of what might have been as she had been pregnant at the time of her death. Now he vowed to stay in control of his emotions and keep his heart out of the game. Well, as we all know, the heart does have a mind of it's own and soon he is falling for his future wife. Through misunderstandings, family qualms, and some vicious attacks by her father, they make it through it all and find each other. Trust comes hard but it does come to them
During everything that Lady Nataliya had gone through I felt she was less "royal" and more "noble" than a number of her higher status relatives. Even as a "hacker" she set limits on what she would do and would not do and never crossed those lines. If she had been forced to complete the contract she would have done so, but it was certainly much better for all that Nikolai stepped in.
QUEEN BY ROYAL APPOINTMENT is filled with carriage rides, fancy picnics, dances, and many other romantic moments that give glimpses of the world of the rich. It is also filled with everyday difficulties and joys, a sweet yet very sexy romance, and a couple that finds that love is real and theirs.
SUMMARY
They say that duty and desire don't mix…and they're about to collide spectacularly in this royal romance from USA TODAY bestselling author Lucy Monroe.
Fifty dates to decide…
If she will wear his crown!
As a naive teenager, Lady Nataliya signed a contract promising her to a prince. Now, to release them both, she causes a scandal by going on fifty dates for a magazine. It works… Until her betrothed's brother, widowed King Nikolai, insists she honor the marriage agreement—with him!
Her first duty? Finishing those dates with Nikolai. Their whirlwind courtship may be thrilling, but no matter how irresistible Nikolai is, Nataliya can't forget she was never his first choice of queen. His wounded heart will always be off-limits…
From Harlequin Presents: Escape to exotic locations where passion knows no bounds.
---
What do you think about this review?
Comments
No comments posted.

Registered users may leave comments.
Log in or register now!