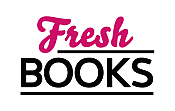 Pick up great June books for summer reading
"Excellent performances make this a doubly-fun take on this unique "opposites-as-roommates" story!"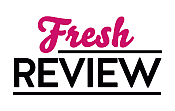 Reviewed by Karen Siddall
Posted May 13, 2021

AUDIOBOOK EDITION
When Connecticut socialite Clara Wheaton finds herself and her life at loose ends, she packs her bags and flies to Los Angeles to pursue a stalled 14-year long relationship with her childhood friend and crush, Everett. However, once on the ground, Everett greets her with the news that he and his band are off on tour, leaving her with the keys to his house and a new roommate off Craigslist!
Reeling from the shock and humiliation of his oblivious rejection, Clara moves in, planning to stay just long enough to concoct a plausible story before slinking back home, tail between her legs. But then, she meets the roommate...
Josh Connors, AKA Josh Darling, is the current and reigning king of the adult entertainment industry, and he's just broken up with his on-screen co-star, Naomi Grant. Needing a place to regroup and figure out how to mend the relationship, Josh answered a Craigslist ad for a summer sublet on the beach of West Hollywood. Imagine his surprise to discover his new roommate is a straight-laced, fish-out-of-water, East Coast trust fund baby with a Ph.D. in art history and absolutely no idea of what he does for a living.
Sparks immediately start flying when these two very different people are in the same room, and the summer really begins to heat up as the roommates learn to cohabitate and come to know each other, perhaps better than they know themselves.
Rosie Danan's debut novel, THE ROOMMATE, is a fun story with a unique twist on the strangers forced into being roommates' plot. I experienced the book on audio, and the narrators' performances were absolutely delightful. (I'll definitely be looking for more of their work.) Brittany Pressley voices Clara's point-of-view, and her performance gives her an understandable vulnerability. Teddy Hamilton's performance reveals Josh's own fears and insecurities but projects an unmistakable sexiness and a caring, kind soul. I really enjoyed listening as these two young adult characters came to terms with themselves, their lives, their choices, and their feelings for each other.
Essentially, THE ROOMMATE is a sweet love story. Readers should be prepared for the frequent use of four-letter words and sexually explicit terminology, discussion, and activity in this contemporary romance novel.
SUMMARY
House Rules:
Do your own dishes
Knock before entering the bathroom
Never look up your roommate online

The Wheatons are infamous among the east coast elite for their lack of impulse control, except for their daughter Clara. She's the consummate socialite: over-achieving, well-mannered, predictable. But every Wheaton has their weakness. When Clara's childhood crush invites her to move cross-country, the offer is too much to resist. Unfortunately, it's also too good to be true.

After a bait-and-switch, Clara finds herself sharing a lease with a charming stranger. Josh might be a bit too perceptive—not to mention handsome—for comfort, but there's a good chance he and Clara could have survived sharing a summer sublet if she hadn't looked him up on the Internet...

Once she learns how Josh has made a name for himself, Clara realizes living with him might make her the Wheaton's most scandalous story yet. His professional prowess inspires her to take tackling the stigma against female desire into her own hands. They may not agree on much, but Josh and Clara both believe women deserve better sex. What they decide to do about it will change both of their lives, and if they're lucky, they'll help everyone else get lucky too.
---
What do you think about this review?
Comments
No comments posted.

Registered users may leave comments.
Log in or register now!