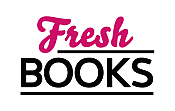 Pick up great June books for summer reading
"A case of the culinary forces of good vs evil!"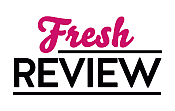 Reviewed by Miranda Owen
Posted May 6, 2021

Mystery Cozy | Mystery Culinary
FOR BATTER OR WORSE is the thirteenth book in Jenn McKinlay's "Cupcake Bakery" cozy mystery series. Like many of Jenn McKinlay's mysteries, this book is very character-driven and owes a lot of its' fabulosity to the regular cupcake crew cast of characters. Longtime sweethearts Mel and Joe are finally getting married. All their friends and family are happy for them and everything is falling into place except for one dark cloud on the horizon. Their friend, and Mel's former superstar employee Oz is a suspect in a murder investigation. Everybody comes together in FOR BATTER OR WORSE to help clear Oz and make the wedding go off perfectly. This murder mystery is a classic whodunit with a victim who was loathed by many.
Having the site of the future wedding reception, as well as Oz's new workplace, be the location for the murder adds another layer and sense of urgency to this investigation. Although Mel has been involved in many investigations in the past, I think she does a good job of trying to remove herself as much as she can. Other characters keep dragging her into the thick of things. Oz is particularly adorable in FOR BATTER OR WORSE – even when is experiencing discomfort on an epic scale. Because the victim is so distasteful, the fact that he gets murdered isn't really a surprise, but the possibilities surrounding who would want him dead and why make for an intriguing puzzle for mystery fans. Some characters are obvious suspects because of their personalities, but their behavior is jarring and makes figuring out motives a brain twister. When people are usually murdered because of love or money – the motives for this murder are a little of both. One of the things I like about this story, is how Joe supports Mel and protects her when he can but doesn't act like a dad to her or be condescending. Often in cozy mysteries, the boyfriend or husband of the female amateur sleuth acts as a disapproving father and general buzzkill rather than a support system. In FOR BATTER OR WORSE, whatever her flaws and personality quirks, Mel is appreciated for who she is by her friends, co-workers, and especially her loving fiancé.
It's a case of the culinary forces of good vs evil in FOR BATTER OR WORSE as the cupcake crew works to solve a murder and exonerate one of their own. By the end of this book, each of the main characters is left with a relatively rosy outlook, but one that fits who they are. As always, the recipes and desserts in FOR BATTER OR WORSE are to die for. I look forward to reading Jenn McKinlay's next mystery.
SUMMARY
The Fairy Tale Cupcake crew must discover the truth behind a death sprinkled with suspicion before Mel and Joe can say "I do", in the thirteenth Cupcake Bakery Mystery from New York Times bestselling author Jenn McKinlay.

Life is sweet and business is booming at the Fairy Tale Cupcakes bakery--and the fact that Mel and Joe are getting married is the icing on the cake. Their reception will be held at the swanky resort where Oz works as the pastry chef. The wedding planning is all fun-fetti and games until Mel and Joe meet the head chef at the resort who has been making Oz's life miserable. When the eccentric chef insults Mel's bakery, Oz gets into a blowout argument with the culinary prima donna.

Things turn extra sour when the chef is murdered, and Oz is the police's main suspect. As the countdown to the wedding day begins, Mel, Joe, and the rest of the Fairy Tale Cupcake crew must sift through clues to catch the real killer and clear Oz's name before their wedding plans are totally battered and baked.
---
What do you think about this review?
Comments
No comments posted.

Registered users may leave comments.
Log in or register now!