"Peace or Nightmares?"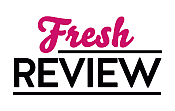 Reviewed by Carol Pennington
Posted April 27, 2021

If you have ever wondered what elements come together to create a serial killer, you will want to read AMERICAN SERIAL KILLERS: THE EPIDEMIC YEARS 1950-2000. In his fourth book on serial killers, Peter Vronsky takes an in-depth look at several key factors that might both influence and guide a person to commit multiple murders. In addition, he gives a very detailed and interesting commentary on how the FBI first became involved in investigating these crimes.
I have been intrigued with serial killers for many years, not for the gore or for any other morbid reason, but because I simply cannot understand the motivation behind killing for pleasure. Yes, I am one of those people who constantly ask why. This book seeks to answer just that question. Thus, I found it fascinating.
Having grown up in these epidemic years may have led to my intrigue as well. I vividly recall the media surrounding Charles Manson, Ted Buddy and Jeffrey Dahmer. What I learned by reading this book is that I really didn't know much at all about these men and their crimes save that they were monsters and their crimes were horrendous. I also learned that knowing some of the key factors that formed these men does not make them any less culpable. There is always a choice. Just because a person has a desire to do something doesn't mean they have to give in to that desire and act upon it. Dahmer demonstrated this fact when he felt remorse and would keep himself from killing for long periods of time early in his spree. However, it seems once it starts, it becomes an addiction and is much harder to control.
I especially enjoyed Vronsky's take on the media in relation to serial killers. It seems serial killers become best known through their media coverage, not the amount of people they kill nor the brutality of their methods. I was astonished to learn how many serial killers were active during the 70's, 80's and 90's, most of which I heard nothing about until reading this book.
Much of what most of us know about the investigation of these horrible crimes is via televised movies. I had always thought VICAP was a very thorough and much used database in investigations. I was appalled to learn that this program is basically a joke and in reality is rarely updated and even more rarely utilized. What a shame!
While this book does take a very in depth look at a few specific serial killers, that is not its main purpose. It's more about how serial killers have evolved over the years and what has lead to that evolution. It seeks to put some perspective on why these men (and a few women) do what they do. If you are looking for some peace from this book, you may be disappointed. Instead, it may very well keep you up at night and give you nightmares.
Because of the graphic nature of the violence (much of it sexually motivated) and the profanity in this book, I would only recommend it for the mature adult reader. I would recommend this book to the adult who, like me, seeks to understand what motivates people to commit multiple murders.
SUMMARY
Fans of Mindhunter and true crime podcasts will devour these chilling stories of serial killers from the American "Golden Age" (1950-2000).

With books like Serial Killers, Female Serial Killers and Sons of Cain, Peter Vronsky has established himself as the foremost expert on the history of serial killers. In this first definitive history of the "Golden Age" of American serial murder, when the number and body count of serial killers exploded, Vronsky tells the stories of the most unusual and prominent serial killings from the 1950s to the early twenty-first century. From Ted Bundy to the Golden State Killer, our fascination with these classic serial killers seems to grow by the day. American Serial Killers gives true crime junkies what they crave, with both perennial favorites (Ed Kemper, Jeffrey Dahmer) and lesser-known cases (Melvin Rees, Harvey Glatman).
---
What do you think about this review?
Comments
No comments posted.

Registered users may leave comments.
Log in or register now!