"A joint venture is nearly called off for want of a hero"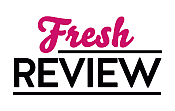 Reviewed by Clare O'Beara
Posted April 27, 2021

In 1880, Lauren Alcott who is an educated and improving young lady, is obliged by her family to be betrothed to Rafe Townsend. This is no more than she expected, but that young man fails to leap to the rescue of two women in a capsized small boat. When a HERO WANTED is not forthcoming, Lauren strips to her petticoat and chemise and dives in to the river to rescue the women. Clearly, she can't be expected to wed such a man. The London scandal sheets make merry with the account.
The shipping companies of both families are horrified because – though they don't tell the whole truth – Lauren's inheritance is required to keep the joint ventures of these firms afloat. First in the 'Reluctant Heroes' series shows a great deal of research, in matters from small to great, economics to hatpins. Where other romance novels would have Lauren finding a more suitable partner, and I agree Rafe hasn't come across well, the family dynamics mean the couple are obliged to pretend the engagement is still in place. Rafe has to accompany Lauren to the school for the poor children, while she has to join him at social whirls. The contrasts and the sights are wonderful. I also enjoyed how Lauren is suited to the new educated, middle class merchant family of the day, more concerned with making life better for the poor than with dresses and parties.
The fun continues with ships, warehouses and even piracy. Shiver me timbers! Once we get past formalities the adventure continues to be as lively as in the first chapter. Of course, being close to someone and experiencing danger can induce a romantic relationship… wisely or unwisely. Anyone who enjoys an adventure with modest romance and quite scandalous behaviour would love to read this account.
Betina Krahn must have really enjoyed writing HERO WANTED. She tells us that the inspiration for the first chapter came from a real life episode. I also like that she follows a reporter for the daily scribbles, that time's version of social media stories, which spread the gossip that servants read and the better off pretended they didn't read. The fact that the working class could read, shows the advancement of the times, and our heroine is determined to bring the advantages of education to the poor. While she plays the stronger role, her manly fiancé Rafe is a strong personality too, and I did get to like him more than a little. Have fun with this thrilling romantic adventure.
SUMMARY
From New York Times bestselling author Betina Krahn comes a sparkling new historical romance series that will ignite your spirit, and your heart . . .

When dashing, determined bachelor Rafe Townsend, and beautiful, impetuous Lauren Alcott are trapped into an engagement by their powerful business magnate fathers, their attraction suggests there may be pleasurable compensations to matrimony after all. Until an outing together puts a damper on their future . . .

Lauren is appalled when Rafe refuses to help two women whose boat has overturned on a river. Stripping her outer clothing, she dives in to rescue them herself—delighting a nearby reporter. Soon newspapers and scandal sheets have labeled Rafe as "less than heroic," for all of London to see, while Lauren is viewed by many as brazen. Besieged by scandalous rumors, and with both their reputations in the balance, what ensues is a prickly scheme that will either forge a partnership of deception—or blaze a path to true love . . .


Excerpt
Sometime later Lauren awakened to find her head on his shoulder and her arm curled tightly over his chest. He lay on his back, watching her.
"This is a surprise," he said, his voice husky... or maybe just dry. If only they had some water.
"You were shivering. Body warmth was all I had to help you."
He looked down at the petticoat wrapping his shoulders and belly.
"I see you managed to take your clothes off again."
"Only one petticoat. And in a good cause."
"Saving me is a good cause?"
"In the present circumstances." She gazed into his eyes and felt a strange arousal in her deepest core. It probably wasn't wise to continue this conversation in such close proximity, but the sensation was too interesting not to explore. "I called again and again for that Fosse fellow, hoping to get blankets and some water, but he didn't come and you were so cold... I... had to do something."
"Most charitable of you. Perhaps I can repay you someday."
"You already have," she said, her voice now oddly resonant. "I was cold and miserable, too. I shared my warmth, you shared yours."
"You didn't find such contact objectionable?" He glanced at her arm, which was still wrapped around his ribs.
"The chill may have affected my judgment."
His smile, at such close range, was mesmerizing. Her gaze slid to his lips as she wondered...
Apparently he was wondering the same thing.
---
What do you think about this review?
Comments
No comments posted.

Registered users may leave comments.
Log in or register now!