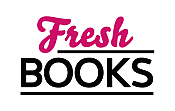 Books to enjoy in May! Let your reading blosson!
"Light romance and mystery combine to entertain"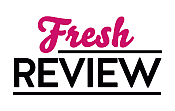 Reviewed by Make Kay
Posted April 27, 2021

Offering number two in the Duke's Heiress series, HEIRESS IN RED SILK brings us another couple brought together by a deceased duke's mysterious bequest. There's an overarching mystery throughout this series of why the mysterious benefactor duke died. Was it an accidental fall? Was he pushed? The hero is suspected by a number of the characters of doing away with his uncle the duke, and the mystery adds another flavorful element to this historical romance story.
Rosamund Jameson is a struggling shopkeeper, running her own millinery shop. After a single chance encounter with the Duke of Hollingford, she is named as one of the duke's beneficiaries, and her sudden fortune upon his death brings her to London to begin life as an heiress. Not only does she receive a large amount of cash, but she also receives half ownership of a fledgling company owned and run by the duke's nephew, Kevin Radnor. One of the tropes used here is Pygmalion. Rosamund definitely shows her lower class upbringing, and there is a halfhearted attempt to show her receiving lessons in elocution, behavior, dancing, etc.
Kevin wants to buy Rosamund out of her half of his company, but she insists on acting like a true partner, involved in business decisions. Good for her! Although I agree with Kevin that running a millinery shop in a small town is not like running a scientific company, but let's roll with it, shall we? There is a loose use of an enemies-to-lovers trope too, with Kevin eventually proposing marriage to Rosamund, both to gain control of his company and also to get her into his bed. And did I mention that trope number 3 is InstaLust?
I enjoy seeing glimpses of Minerva and Chase from book one, HEIRESS FOR HIRE. They are investigative agents, and their skills do come into play somewhat here. Kevin's family is farcically horrible, and it's entertaining to see them try to run Rosamund off even as they accuse Kevin of murder. Fans of light historical romance may enjoy this easy read. Hunter's HEIRESS IN RED SILK advances the cozy mystery while bringing two disparate people together.
SUMMARY
In this sparkling series from New York Times bestselling author Madeline Hunter, a mysterious bequest brings a whole new life—and brand-new love—to three unsuspecting women . . .

In one life-changing windfall, Rosamund Jameson goes from struggling shopkeeper to heiress—and co-owner of a new business. Not only will her sudden fortune allow her to move her millinery shop to fashionable London, but Rosamund will be able to provide her younger sister with a proper entry into society. The only hitch for resourceful Rosamund is her arrogant, infuriatingly handsome business partner . . .

Kevin Radnor is shocked that his late uncle, the Duke of Hollinburgh, bequeathed half his company to a total stranger—worse, a beguiling beauty who can only hinder his enterprise. But Rosamund insists on an active, equal partnership, so Kevin embarks on a plan: a seduction that will lead to a marriage of convenience, giving Rosamund the social status she needs, and guaranteeing him the silent partner he desires. Yet as this charismatic gentleman sets his flirtation in motion, he begins to wonder who is seducing whom—and if he can learn to share himself body and mind, without losing his heart . . .
---
What do you think about this review?
Comments
No comments posted.

Registered users may leave comments.
Log in or register now!