"They are meant to be!"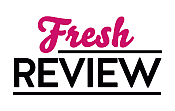 Reviewed by Annetta Sweetko
Posted April 27, 2021

Romance Fantasy | Paranormal Romance
In THE WOLF WORE PLAID, Heather MacNeil had given up waiting for Enrick MacQuarrie to court her. When her fiance got into a bloody fight with an enemy and was killed she found herself free again. Though attracted to Enrick she is busy with her new pie shop with no time for courting or much else.
Enrick had always been attracted to Heather but thought her to be too impetuous for him. The duties of second to his brother, the alpha, of their lupus garou pack made him somewhat of an all work little play kind of wolf. But his protective streak comes to the forefront when he sees the enemy harassing her. She can take care of herself but even that gesture leads her to think of things that might be.
When his family castle is selected to be used for a movie, he isn't happy because there would be no time for him to court Heather, as he has now decided he needs to do, before someone else comes along and takes her away again. But she will be there working with the extras and he will be one of them as well as his duties with dealing with the security. It would not be good for the movie people to learn that the MacNeil's and MacQuarrie's are really wolf shifters. In the midst of the budding romance and the movie there are jealous troublemakers that are more than willing and able to disrupt the movie in hopes of embarrassing the families.
THE WOLF WORE PLAID is author Terry Spears at her most fabulous. Readers will enjoy the romance as well as learn the hard work, fun, and problems of movie-making. You will get a good look into the life of Scottish lupus garou in medieval and modern times. Also with Heather's "Ye Olde Highland Pie Shoppe" you can almost smell the breads and treats baking with Ms. Spears vivid descriptions that could easily make readers hungry.
It is easy to fall in love with these characters and almost hear the sexy brogue as they speak. The humor pops in at various times with everyone trying to "help" Enrick and Heather with their courtship whether they wanted it or not. The courtship is filled with animated discussions concerning their past feelings, their work, her engagement, and her fiance's death - these conversations did a lot to bring all the characters' full personalities out for the readers to see. That said Ms. Spear's bad guys were certainly a nasty lot that were easy to root against and wonder what was wrong with their wimp of an alpha.
So if you want sexy, kilted wolf shifters, a strong, intrepid heroine, watching a movie in progress, some secrets, and mysteries, danger and drama while watching a sweet romance that finally leads to a lovely mating then get your hands on THE WOLF WORE PLAID.
SUMMARY
An overprotective wolf meets his match in the Scottish Highlands of today...
Heather MacNeil has never backed down from a fight. So when some shady shifters from a neighboring enemy clan come looking for trouble, she refuses to feed their satisfaction. There's only one wolf that makes her go soft...
For packmate Enick MacQurarie, the work as second-in-command never ends—as the feud ignites, clan security is more vital than ever. But a certain unpredictable, feisty Highland lass is determined to stand up to the aggressors, and Enrick is equally determined to protect her.
The action builds as Heather and Enrick grow closer, but will they be willing to sacrifice their wild friendship for true love?
---
What do you think about this review?
Comments
No comments posted.

Registered users may leave comments.
Log in or register now!