"An enthralling group of characters you'll love to learn their stories"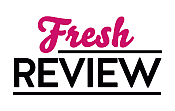 Reviewed by Sandra Wurman
Posted April 27, 2021

Fiction | Romance Contemporary
What a ragtag group of characters Jodi Thomas has created in PICNIC IN SOMEDAY VALLEY. First impression is that living in this time and place is certainly no picnic for its folk. They work hard and seem to have difficulty making time for play. But one thing is for sure, these folk have big hearts and value hard work, family, honesty and if they can find love then that is a pure bonus to their lives.
We are going to meet a bunch of folk in PICNIC IN SOMEDAY VALLEY. In fact, at first I couldn't grasp why we are being introduced to a rather eclectic bunch of characters with their unique story. They don't seem to have anything in common least of which being connected in any real way. But that is exactly the strategy of Jodi Thomas. So we are invited to sit back and watch the action and actually feel part of the story as we meet and get better acquainted with some of the best characters.
Jodi Thomas is a gifted storyteller and in PICNIC IN SOMEDAY VALLEY, we are once again amazed at her creativity and imagination. The characters so richly described that they feel real. Their stories reach deep into your heart. All part of the plan. So here we are in Someday Valley about to step foot into Jodi Thomas's newest adventure. Somehow all these characters lives become intertwined and each incident is guaranteed to make you grin and perhaps laugh out loud. As one character plainly states they don't necessarily match but they fit.
There's something in the air in Honey Creek and the surrounding towns, more precisely in the wind. There's a storm brewing and it would appear there might be chaos in its wake. The good citizens of these small towns might wake up to some changes in their towns and lives after this storm. They say a good rain washes away a lot of ills. But for these folks, the rising water may just uncover some truths better left unsaid. Even in such a lovely town there exists evil. So in PICNIC IN SOMEDAY VALLEY, we are faced with this reality and hope that good will prevail.
Even in a group setting there are some that stand out and so Jodi Thomas picked out a half dozen to star in this latest story. Jesse Keaton at his ranch with his children were slated to become a horse hotel of sorts. Piper, the mayor of Honey Creek, was busy getting people organized. Piper's secret boyfriend Ranger Colby gave up any premise that this was to be a long awaited weekend together. The elusive Marcie shouldered guilt by association with a guy in prison. Marcie needed a safe haven. Pecos was the town dispatcher was commissioned to direct folks during the storm. Marcie found herself at Pecos's elbow to maintain calm during the ensuing chaos. And let's not forget Brand Rodgers self-appointed guardian of Marcie.
PICNIC IN SOMEDAY VALLEY follows a wondrous series of stories about unforgettable characters that live in or about an area known as Honey Creek. It's no surprise that it has that mesmerizing quality that fans of Jodi Thomas expect. Jodi Thomas writes about lives than are enriched by the deeds that they do. I have never been disappointed with anything Jodi Thomas writes and so was very excited with the opportunity to read and review her newest Honey Creek novel, PICNIC IN SOMEDAY VALLEY.
SUMMARY
New York Times bestselling author Jodi Thomas continues her charming and heartwarming series set in small-town Honey Creek, Texas, where ties run deep, and lives intersect in unexpected ways . . .

Marcie Latimer longs to run away from Someday Valley—especially since her ex-boyfriend spun a web of lies that almost led to tragedy in neighboring Honey Creek. Little wonder so many locals have turned their backs on her. But not Brand Rodgers. The quiet cowboy comes to listen every time she sings at Bandit's Bar, offering a glimpse of safety and calm that Marcie's rarely known.

After Texas Ranger Colby McBride saved Honey Creek's mayor, Piper Mackenzie, from a fire, she claimed him with a kiss. That was five months ago, and Colby still isn't sure where they're headed. Piper loves her town—but does she love Colby? And is he even ready for what comes next?

Pecos Smith, Honey Creek's emergency dispatcher, is grateful to have a new bride he adores and a baby on the way—even if one vital piece of the puzzle is missing. But as trouble comes stalking through the valley, lives will cross surprising paths. And Marcie, who's always felt that a forever love was out of reach, might discover that Someday is the perfect place to find it . . .

"Compelling and beautifully written."
—Debbie Macomber on Ransom Canyon




---
What do you think about this review?
Comments
No comments posted.

Registered users may leave comments.
Log in or register now!