"A binge-readable thriller for a rainy spring day"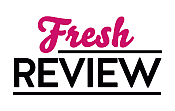 Reviewed by Laura Mueller
Posted April 22, 2021

They called her Freaky Fran. They put cheese and gum in her hair and stole her schoolbooks. They made her the laughingstock of school, but not Charles. Charles was kind, gentle. Fran shared special moments with Charles, and that's why she still brings him a birthday present every year… even if she never actually sees him to give it to him. That's why she still finds ways to bump into him as a coincidence at his job or on the train. But one day, when Fran just so happens to be waiting to board the same train as Charles and that loathsome friend of his, Dickie, something tragic happens. In Nicola Rayner's YOU AND ME, we find ourselves following Fran as mysteries unravel around her about what exactly happened on the train platform, why her sister Ellie can't get far enough away from London, and why Dickie's wife so desperately needs to connect with Ellie.
Psychological thriller fans will appreciate Rayner's unique treatment of Fran as the main character. While we watch the entire story unfolding through Fran's eyes, Fran drives very little of the action. Instead, she serves more as an unwitting, passive observer of things happening around her. Fran is both oblivious and unhealthily holding onto the hope that it's just a matter of time before she'll attain her idealized perfect life. Fran's attitude unexpectedly caters to eagle-eyed readers – Rayner demands that you stay on the lookout for clues that will help you crack the case, and she sprinkles them like a breadcrumb trail throughout the story. What Fran misses, we must not. Fran, with all her flaws (selfish and lacking accountability, at times annoying or even inadvertently mean, and always downright creepy) will not be an immediately likable or sympathetic character to everyone, but don't let her surface-level personality quirks stop you from finishing the story. Rayner weaves together a tale that culminates in a conclusion that is equal parts satisfying, surprising, and disturbing.
On the whole, this is an easy and enjoyable thriller to read over a weekend. Rayner's staccato pacing effectively builds tension and will keep you glued to your chair to finish the story. If you like thrillers that explore the consequences of creating a self-serving narrative to cover up a gritty reality, have patience for flawed heroines that don't have it all together, and delight in conclusions that provide hope in unexpected places, put Nicola Rayner's YOU AND ME on your must-read list this spring.
SUMMARY
The perfect gripping, twisty suspense for fans of Netflix's You and Lisa Jewell's Watching You
This is not a love story…
Watching sunrises together should have been romantic.
But you were always inside with your wife, and I sat in your garden, in the shadows.
I thought you'd never know how I felt about you.
Until one night, I witnessed a terrible crime.
I wanted it to bring us closer together.
But now the secrets are tumbling out.
And they could tear everything apart…
A breath-taking suspense full of twists and turns – if you think you know how this ends, think again…
---
What do you think about this review?
Comments
No comments posted.

Registered users may leave comments.
Log in or register now!