"Love and romance BDB style!"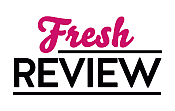 Reviewed by Annetta Sweetko
Posted April 21, 2021

Sahvage is an underground MMA fighter, mostly because he is good at it but secondly because he is planning to stay hidden from the Brotherhood. He is, after all, one of those who was cursed and left for dead and he plans to stay that way. Little does he know that a little human is going to bring him back to the living whether he likes it or not.
Mae is desperate so she goes into the fight scene in hopes of getting some answers. What she finds is a fighter who almost dies and she feels responsible, so she takes the time to save him. She has no way of knowing that destiny or fate or whatever it is called is playing a game with her. Will Sahvage be the answer to her prayers or the cause of her true nightmares?
Deal with the present danger they must and facing the past will either bring them together or destroy the whole vampire nation.
LOVER UNVEILED welcomes fans back into the Black Dagger Brotherhood in this incendiary offering. Sahvage is a warrior who is troubled by what he thinks of as his failure. Reading about what took place in that past you can certainly understand why he felt as he does. Mae is a woman with a mission, but what she is searching for is something best left alone. She also feels she failed someone and wants to make it right, but in doing so is unleashing a more dangerous enemy to the vampire nation.
The Black Dagger brothers are mixed into LOVER UNVEILED as are an interesting group of others who play dynamic. Balthazar the thief adds some interesting moments that somehow are intertwined with Mae and Sahvage. Then a mysterious woman, Elyn, appears almost out of nowhere and Nate, adopted son of BDB Murhder, is intrigued with her. Lassiter is given quite a surprise when he doesn't "see" something he thinks he should have seen.
LOVER UNVEILED is everything fans want in a BDB book with added hints of future problems and dilemmas and possibly a love life for Lassiter. And won't that be fun for the Brothers?
Simply put get your hands on LOVER UNVEILED, sit back and enjoy every minute of it!
SUMMARY
Sahvage has been living under the radar for centuries—and he has every intention of staying "dead and buried." But when a civilian female sucks him into her dangerous battle with an evil and ancient as time, his protective side overrides his common sense.
Mae has lost everything and desperation sets her on a collision course with fate. Determined to reverse a tragedy, she goes where mortals should fear to tread—and comes face-to-face with the Brotherhood's new enemy. She also discovers a love she never expected to find with Sahvage, but there can be no future for them.
Knowing they will part, the two band together to fight against what Mae unknowingly unleashed—as the Brotherhood closes in to reclaim one of their damned, and evil vows to destroy them all…
---
What do you think about this review?
Comments
No comments posted.

Registered users may leave comments.
Log in or register now!