"Danger and surprise at every turn"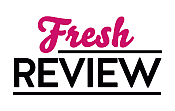 Reviewed by Annetta Sweetko
Posted April 8, 2021

Suspense | Paranormal - Supernatural | Science Fiction
F.B.I Agent Dolan Watts has had an intriguing life. He doesn't remember much about his early years, but around five years old, he was found and put into foster care. He knows that there are things you never let anyone know and the fact that he has an imaginary friend, Snake, who talks to him, is certainly one of them. He is also one of the best at solving crimes until one criminal begins playing mind games that make him think he is losing it. He is used to working in dangerous situations but perhaps too much has happened to him and he can no longer function as an agent.
Daughter Dawson is a psychologist, who tries to help Dolan but finds herself intrigued by the man and knows she cannot allow them to step beyond the bounds of doctor/patient. Their stories are really very similar and Daughter finds herself telling him her secrets--unknowingly putting them both in more danger. After waiting two years after Dolan stopped coming to her for help (the time limit before moving on from patient to intimate)--unimaginable things happen. Her family is killed by a serial killer, the same one Dolan was after. And the nightmare, filled with answers and craziness, begins.
CAPTURING FATE is intense, chilling, and will have you wondering where author Abbie Roads even got this idea because it takes a really undreamed twist. Behind the scenes is a man who has been pulling the strings of both Daughter and Dolan since they were born, as you will find out as you read. You have to closely read CAPTURING FATE to get the full impact of this couple's lives, trials, and triumphs. There was a little bit of the story that dragged for me, probably because I wanted answers to so many questions, but for the most part, it was still a very well-written and well-paced storyline.
If you are looking for out-of-this-world intensity, a mystery that will keep you glued to the pages, a twisted mind trying to orchestrate everything and almost wins, but love, strength, determination, and good guys win out, then you want to read CAPTURING FATE. You should plan for a lot of time and space to read this one; you will need it as it simply demands you not put it down.
SUMMARY
Can love untangle a web of lies and expose the truth?

A loner with a mysterious childhood...

FBI agent Dolan Watts is no stranger to pain. From his childhood spent in foster care to his daily grind of hunting down hardened criminals, pain has been the one constant through the years. Confronted by a malicious new enemy who revels in mind games, Dolan begins to doubt his own perceptions.
A woman haunted by a secret...

Psychologist Daughter Dawson sabotages her own safety the moment she accepts Dolan as a client. Still, she feels compelled to help him. Dolan's past mirrors many of the questions about her own. When she makes the mistake of confiding in him, both their lives are thrust into unimaginable danger.
---
What do you think about this review?
Comments
No comments posted.

Registered users may leave comments.
Log in or register now!