"Awesome tale of people living with life altering secrets"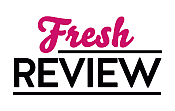 Reviewed by Sandra Wurman
Posted April 4, 2021

I've been a fan of Brenda Novak since I read Lightning Strikes way back in 2012. I had requested it as a reviewer and started reading it with the preconceived notion that it was just another romance novel. Needless to say, the story had me hooked on Brenda Novak and so at this point I make sure to get my hands on anything this very talented and prolific author pens.
One of the greatest challenges for a reviewer is to whet the reader's appetite for a storyline in a new book without giving away too much of the plot or story. THE BOOKSTORE ON THE BEACH is turning out to be one of the most difficult challenges to date. The plot is riveting and the characters and their revelations will keep you turning page after page. I've lost count on how many times I've uttered the words, what! are you kidding?!
With each discovery, you begin to get a sense of how complicated these characters' lives have been. Living near the beach is so idyllic but many of these folk have a more realistic reason to settle there.
Mary runs the bookstore with her sister Laurie. The highlight for Mary is summer when her daughter Autumn and the kids come to visit. Everything appears so simple, pleasant at least on the surface. But the undercurrent of secrets and tragedy truly shapes these characters and their lives.
The big question is whether having these secrets come to light will cause trouble or make possible a more stress-free and dare we say happy future. Opening doors often causes immediate chaos but once the truth is revealed there could be a sigh of relief for all these wonderful folk. Liken it to opening a Pandora's Box. Can anything positive come from airing all this dirty laundry?
Brenda Novak carefully scripts the discovery of these secrets chapter by chapter in THE BOOKSTORE ON THE BEACH. The relationships of these characters are exposed as are their secrets. THE BOOKSTORE ON THE BEACH is a well-thought-out and crafted romance with hints of crime and tragedy. Can't think of anyone more able to create this world than Brenda Novak. Fans are just going to love this book. And hopefully, new fans are going to discover this immensely talented author.
SUMMARY
How do you start a new chapter of your life when you haven't closed the book on the previous one?

Eighteen months ago, Autumn Divac's husband went missing. Her desperate search has yielded no answers, and she can't imagine moving forward without him. But for the sake of their two teenage children, she has to try.

Autumn takes her kids home for the summer to the charming beachside town where she was raised. She seeks comfort working alongside her mother and aunt at their bookshop, only to learn that her daughter is facing a huge life change and her mother has been hiding a terrible secret for years. And when she runs into the boy who stole her heart in high school, old feelings start to bubble up again. Is she free to love him, or should she hold out hope for her husband's return? She can only trust her heart…and hope it won't lead her astray.
---
What do you think about this review?
Comments
No comments posted.

Registered users may leave comments.
Log in or register now!