"A regency mystery full of perplexing murders, shocking revelations and explosive action!"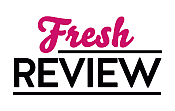 Reviewed by Audrey Lawrence
Posted April 4, 2021

Mystery Historical | Suspense Historical
Only a fool, a thief, or someone desperate for food would dare venture out late in the night with the dank fog blanketing the wretched and stinking poverty of East End London. Still, a few did that dark October night in 1814 with one ending up viciously murdered and left bloodied, beaten, and slashed across the throat. Who did this vile murder?
That is the question Bow Street Magistrate Sir Henry Lovejoy also wants answered and he turns, as he usually does, to Sebastian St. Cyr whose intelligence and investigative skills have helped him in the past. Sebastian's title of Viscount Devlin and being heir to the fortune of the Earl of Hendon also helps him get answers to his probing questions. Lovejoy counts on the fact that with Sabastian's connections to London's top crust and his knowledge from his troubled youth to England's lower crust for street smarts, he can ask the questions that politically Lovejoy cannot. The key one being is it a simple murder or are their other motivations at play?
WHAT THE DEVIL KNOWS is the latest and 16th in the hugely popular Sebastian St. Cyr Mystery Series by C.S. Harris (aka Candice Proctor) and it is sure to be a hit with her many fans. She is definitely one of my top favourite go-to historical mystery writers, both for her unusual and captivating page-turning adventures as well as for the authentic details and nuances that really make scenes and characters spring into full and vivid life. If you are a new reader to the series, definitely buy WHAT THE DEVIL KNOWS, but consider picking up and reading some of the earlier mysteries first. All the books in the Sebastian St. Cyr series are stand alone mysteries but reading them definitely add to the richness of the story.
With her PhD in European History, amazing work experiences as an archaeologist and extensive travels, Harris has a terrific ability to seamlessly weave in historical facts within her multi-layered fictional plot. I may be weird, but I fully enjoyed reading her Author's Notes at the end of WHAT THE DEVIL KNOWS with background on the facts and the heinous murders she highlights in the mystery as much as the story itself.
While Sebastian is a great protagonist, his wife Hero is also a star character as well. Despite being limited by her sex and role in Regency England, Hero always manages to push the envelope a little and find her way to do works of charity for the poor, and especially for the situation for women without means. The situation she discovers for abandoned babies and the foundling hospital is absolutely shocking.
There is definitely much to appreciate at many levels in WHAT THE DEVIL KNOWS as Sebastian pursues his investigation and gets thwarted at every turn, including physical attacks that leave him much perplexed. I am sure Harris' many fans will also relish more Hero and Sebastian updates as they continue the quest to find out more about his elusive Mother's past. Could she really still be alive?
Bottom line: If you are looking for an awesome crime/mystery story with a complex plot, intriguing characters and shocking revelations, then WHAT THE DEVIL KNOWS will be sure to satisfy your quest! Enjoy!
SUMMARY
Sebastian St. Cyr thought a notorious killer had been brought to justice until a shocking series of gruesome new murders stuns the city in this thrilling historical mystery from the USA Today bestselling author of Who Speaks for the Damned.

It's October 1814. The war with France is finally over and Europe's diplomats are convening in Vienna for a conference that will put their world back together. With peace finally at hand, London suddenly finds itself in the grip of a series of heinous murders eerily similar to the Ratcliffe Highway murders of three years before.

In 1811, two entire families were viciously murdered in their homes. A suspect--a young seaman named John Williams--was arrested. But before he could be brought to trial, Williams hanged himself in his cell. The murders ceased, and London slowly began to breathe easier. But when the lead investigator, Sir Edwin Pym, is killed in the same brutal way three years later and others possibly connected to the original case meet violent ends, the city is paralyzed with terror once more.

Was the wrong man arrested for the murders? Bow Street magistrate Sir Henry Lovejoy turns to his friend Sebastian St. Cyr, Viscount Devlin, for assistance. Pym's colleagues are convinced his manner of death is a coincidence, but Sebastian has his doubts. The more he looks into the three-year-old murders, the more certain he becomes that the hapless John Williams was not the real killer. Which begs the question--who was and why are they dead set on killing again?
---
What do you think about this review?
Comments
No comments posted.

Registered users may leave comments.
Log in or register now!