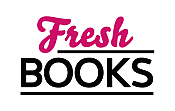 April showers are here, settle with a great read!
"After rejecting Viscount Turley's passionless proposal, will Georgie find love somewhere else?"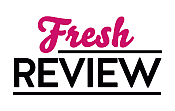 Reviewed by Rosie Bindra
Posted March 31, 2021

After months of courting, Viscount Gavin Turley is finally ready to propose to Miss Georgiana Featherton. In order to convince her they'd make a good match, Gavin lists all the qualifications he has to make Georgie a good husband. Unfortunately, the one thing he doesn't say is the only thing Georgie wants to hear. When Georgie asks Gavin about love, his silence is all the answer she needs.
Georgie has been waiting for the day Gavin would propose. She imagined it many times but never once did she think the proposal would lack any hint of romance. When Gavin is unable to say he loves her, Georgie does the only thing she can and rejects his offer. Gavin is convinced he can never love the woman he marries but Georgie won't marry without it. Now it's up to the ladies in both their lives to make them see what's truly between them before it's too late for them both.
When I first received Ella Quinn's THE MOST ELIGIBLE VISCOUNT IN LONDON to review, I quickly picked up the first book in the Lords of London series. I'm one of those readers who like reading the series in order, even if it doesn't really matter. I'm glad I did start off with book one this time though, as Georgie and Gavin's courtship begins there. You won't be lost if you choose not to read book one but I think it helps you get a full picture, especially since the pair from the first book play such a big role in getting our love challenged duo together again.
Georgie and Gavin's romance is a slow burn as much of the book is focused on getting them back together after Gavin's botched proposal. I loved all the meddling their friends and family do to get them back on track, and it was nice to see Georgie and Gavin get to really know each other the second time around, discovering things about each other they never knew. The story does get bogged down a bit with details at times but the anticipation of what's to come for the main characters makes up for that. THE MOST ELIGIBLE VISCOUNT IN LONDON is a fun, sweet, slow simmer romance. I can't wait to see what book three has in store for readers.
SUMMARY
In bestselling author Ella Quinn's intriguing new Regency trilogy, a dashing suitor must decide if love and marriage are mutually exclusive . . .

Viscount Gavin Turley is convinced that love matches cause nothing but trouble. Still, after months of courting, he's fallen for Miss Georgie Featherton. He's passionate about her, in fact. But words of love are not an indulgence he will allow himself. When he presents Georgie with his marriage proposal, he will lead with his head—not his heart. His qualifications as a husband are excellent, after all. What could go wrong?

No sooner does Gavin kneel on one knee than Georgie's heart goes aflutter with joy. Finally, the proposal she longed for had arrived. Yet Gavin seemed to be listing his credentials for a business partnership, not a romantic union. Without a declaration of love, Georgie can only reject his offer—unless the ladies of the ton, and Georgie's grandmama, have anything to do with it. For sometimes it takes a wiser eye to see the love behind a guarded heart—and a clever scheme to bring it out of hiding . . .



---
What do you think about this review?
Comments
No comments posted.

Registered users may leave comments.
Log in or register now!