"Find out what the Buchanan sisters are up to now."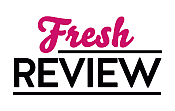 Reviewed by Sandra Wurman
Posted May 23, 2021

THE SUMMER SISTERS is the second book about the Buchanan sisters (Juniper Springs). The three sisters Dahlia, Rose, and Magnolia found out in HOME FOR THE HOLIDAYS that their lives were definitely in need of some serious adjustments and changes. Being back at their Aunt Sassy's inn was a look into their young lives. Visits with Aunt Sassy would always hold a special spot in their hearts and memories and now it looked like it was all about finding home.
In THE SUMMER SISTERS, the three sisters are establishing a place in this small town. Each sister discovering talent and determination and courage. It takes courage to make bold changes and it is time that these wonderful women find their niche in life.
Dahlia and her children are settling into a new routine. Their lives revolve around each other and the Buchanan sisters. But it is becoming apparent to Dahlia that there just might be a place for someone new in their lives. Her ex-husband has already moved on and yet Dahlia feels guilty causing any new issues.
Rose has discovered that there is a world out there that doesn't judge you by your appearance. She has developed a new sense of freedom. Her friendship with Aunt Sassy's stepson Colt has smoothed over many rough edges and now it is very possible that Rose is beginning to see him in a new light. Just as Rose has found her home it appears as if Colt is determined to reach out and find his even if it means leaving the town, his business, Aunt Sassy and Rose behind.
Aunt Sassy just returning from an extensive trip seeing all the sights missed staying in her little town realizes that she truly missed her home. It seems that there are a bunch of new experiences for Sassy right there in her little town. Lots of experiences and new people to explore right there in her backyard.
HOME FOR THE HOLIDAYS was about mending fences. THE SUMMER SISTERS is about creating new experiences and discovering new life choices. It was time for a change and in THE SUMMER SISTERS we get to see them follow new paths to happiness and fulfillment. Equally as entertaining as book one about these Buchanan sisters THE SUMMER SISTERS is a great read all on its own. There is always room for improvement and love. Sara Richardson shows us how to accept and move on. The future is bright and so is THE SUMMER SISTERS.
SUMMARY
The Buchanan sisters share everything--including their inherited Juniper Inn. But when their mother won't let go of a decades-long feud with their Aunt Sassy to attend the inn's grand re-opening, the sisters decide a family reunion is long overdue.
Youngest sister Rose is determined to put together an extravagant celebration. Only she needs to convince a certain surly hardware store owner to help finish the inn's renovations.
After a heartbreaking end to her marriage, Dahlia and her kids are just starting to rebuild their lives. Dahlia's even considering opening herself up to love again, but will that upset the stability she's worked so hard to give her children?
Sassy McGrath has never stopped missing her sister, Lillian, and though they've both been too stubborn to reconcile, some shocking news might finally change everything. As family bonds are tested, will these two very different generations of women find the strength to believe in themselves and each other?
---
What do you think about this review?
Comments
No comments posted.

Registered users may leave comments.
Log in or register now!