"A breathtakingly hopeful story of romance and trust"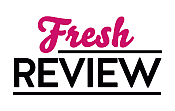 Reviewed by Sandra Wurman
Posted March 18, 2021

Romance Suspense | Romance Western
An interesting and controversial topic takes center stage in LOVE OF A COWBOY by Jennifer Ryan. The entire idea of an autonomous community is a relatively uncommon one by today's standards and yet there are many in existence. The problem isn't that these communities are autonomous, self-sustaining, and self-governing. Unfortunately, there will always be someone or a group of believers who feel the need for power. And when people in a community depend so entirely on each other it isn't difficult for someone or some group to rise into a powerful position of authority. It all starts innocently by looking for a simpler life and such.
LOVE OF A COWBOY is about a young woman becoming acutely uncomfortable with what she sees happening in the community she has grown up in. Skye is smart and given opportunities to work within an organization that few have. Skye is connected to those in power in Sunrise Fellowship. In fact, the current leader has great plans for Skye. Unfortunately for him, Skye has other ideas. There is an undercurrent of activity in Sunrise that has Skye scared for herself, her family, and other young women of the community. It is because of that fear that Skye makes a very daring decision. It is that fear that makes Skye run away--broke, with no place to go, and no resources at hand.
Skye winds up at a ranch owned by Declan and his brother. Declan reacts instinctively and extends a helping hand to this bedraggled woman. Skye is incredibly independent but Declan sees beyond this facade and what he sees greatly disturbs him.
Skye isn't looking for a handout although there is no denying she is in need of help. The problem is no matter what Skye chooses there is a great possibility that she will be putting someone in jeopardy. She is the target, but the person on her tail isn't above collateral damage.
Neither Skye nor Declan can ignore the danger lurking. Declan wants Skye to trust him and realize that she can rely on him. Skye does trust Declan – that is not the issue. The obstacle to leaning on this strong cowboy is putting him and his family in the same jeopardy as Skye and her family. How do you defend yourself from lies? How do you accept help from people who have become dear to you? So many issues and unfortunately no easy solution.
Perhaps Skye is going to have to listen to and follow her heart, where ever that leads.
Jennifer Ryan really created a situation where peril lays just beyond the door. For most of LOVE OF A COWBOY, you can't help wonder just how Jennifer Ryan is going to fix this horrible mess. LOVE OF A COWBOY reintroduces some characters from the first book of The McGraths series, which reminds us of the close family ties. There is no denying the brutality of the forces facing the characters in LOVE OF A COWBOY. The scenario is scary but plausible. Jennifer Ryan once again pens a page-turning tale that keeps your attention from start to finish.
SUMMARY
Meet New York Times bestselling author Jennifer Ryan's McGraths: a family as untamed as the land they call home.
Skye Kennedy has always loved the close-knit community of Sunrise Fellowship—but when she witnesses the commune's new leader commit a terrible crime, she flees…and finds herself in Montana, on the McGrath ranch, and drawn to the stoic yet kind man determined to help her.
Declan McGrath has always handled things himself and focused more on work than his love life. With his newlywed brothers distracted by their beautiful wives, Declan has even more work on his hands. But when Skye arrives at the ranch starving and desperate for work, his loner days are over.
Skye wants to keep her distance and protect Declan from the deadly threats facing her, but soon their relationship morphs into something much more than either of them expected. When she fights back against those out to destroy Sunrise Fellowship, Skye and Declan will have to do everything to protect not just Skye's community, but also their new love...
Excerpt
She stared into Declan's eyes, hoping he saw that she wanted to stay and explore this strange but tempting connection between them but that she also had to go.
He suddenly stood beside the bed. "We'll talk about the rest in the morning. Try to get some sleep."
Impulse was a dangerous thing. Especially when she went with it.
She reached out and grabbed his hand. Her eyes traveled up his thick toned legs, over his really nice ass, up his lean back, and right to the intense gaze staring down at her from over his shoulder. Before she thought better of it, or maybe she simply didn't want to miss this opportunity to spend just a little more time with him, she tugged him back down beside her. "Stay."
Exhausted, she needed to sleep, but she was too scared to face the night alone. And Declan had this magic way of banishing all her dark thoughts.
Declan squeezed her hand. "You're safe here."
She relaxed into the pillow and stared up at him. "Will you stay? Just until I fall asleep."
His lips pressed together and indecision filled his eyes.
"Please."
He shifted on the bed, stared down at her, and placed their joined hands on his warm, bare thigh. The hair on his legs brushed the back of her hand. The heat from his skin seeped into her. And that wonderful zing of electricity that vibrated through her any time he touched her hummed to life and eased her heart.
"Close your eyes."
She really liked looking at him. Maybe that's what put that something extra in his gaze as he stared down at her. Whatever he was thinking or feeling he kept locked down. She wished she could read his thoughts. She didn't have enough experience with men to guess, but hope bloomed in her heart that maybe he was as attracted to her as she was to him, and somewhere down the road, maybe, when things were different, she'd find her way back to him.
When he said she was safe here, she heard you're safe with me.
She believed that.
Some men had a core of dominance they used to bend others to their will. Like Gabriel.
Others, like Declan, protected, encouraged, and took care of people, even if it meant putting themselves at risk.
"I need to leave," she whispered.
His hand contracted around hers and just as she fell asleep, she heard the quiet response that made her lose her heart. "I want you to stay."
---
What do you think about this review?
Comments
No comments posted.

Registered users may leave comments.
Log in or register now!