"Immensely enjoyable story about family"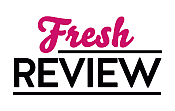 Reviewed by Sandra Wurman
Posted March 18, 2021

Women's Fiction Contemporary | Romance Contemporary
Independence is a hard-fought achievement but at what cost to forming connections with people? Jess and her sister Rachel couldn't be more different. For most of their youth, they had been a team, and then their team was ripped apart by the foster care system. Rachel went to a good home in Cape Sanctuary. For most of the story, all we know is that Jess found herself in a group home situation.
Rachel married her high school sweetheart, has three children, and has developed a cottage industry in social media. Her life is sort of an open book and now she is facing a challenge with her youngest child Silas who is on the spectrum.
Jess, on the other hand, travels around the country. Her company, Transitions, helps people unclutter their homes and their lives. There are many reasons why people need Jess and Transitions. Jess and her partner are smart enough to maintain an emotional distance from those that hire them, which is usually an easy task since Jess likes her alone time and privacy. Her time in the military brought her a great sense of responsibility and confidence. Her job is very important, but it mostly leaves her on the outside of lives.
Jess is in Sunshine Cove to help Eleanor, a newly widowed woman, reinvent her life minus her beloved husband. Eleanor is lucky to have her son Nate and his teenage daughter Sophie close by.
THE PATH TO SUNSHINE COVE is a study of how important family really is. Families are the ultimate team and teamwork is essential. The parallel to military life couldn't be more obvious.
Both Jess and Nate found discipline, rules, and teamwork in the military. Rachel developed this sense by total emersion in her family. But there needs to be more to life. And that component is connection. Rachel is struggling with this new challenge to her well-ordered life and marriage. She needs to take a breath and allow herself to accept help. Jess is uncovering a well-hidden need in her life, that of a personal connection.
By taking this time to hopefully reconnect with her sister Jess is learning a lot about Rachel's life and her own as well. Funny how we can recognize someone else's issues so easily and yet acknowledging our own is candidly so difficult.
Rachel and Jess's lives were fraught with the challenges of their parent's tumultuous relationship, which, of course, filters down to the children. They found different ways of handling those issues, which brings us to the present. THE PATH TO SUNSHINE COVE showcases a divine house and beach property which brings calm to the lives of those that live there. But even with that beauty and respite, life intrudes and it's how you adapt to those challenges that matter.
All the folks in THE PATH TO SUNSHINE COVE are facing challenges to their lives. RaeAnne Thayne has decided to be honest and, at the same time, show how her characters manage these changes with grace. That's why fans of RaeAnne Thayne follow her books. When life gets messy, RaeAnne Thayne reminds us that there is a light at the end of the tunnel, we just have to be open and accept it.
THE PATH TO SUNSHINE COVE just may be the best of the bunch written by RaeAnne Thayne. It is that well-conceived, constructed, and written.
SUMMARY
She knows what's best for everyone but herself…

With a past like hers, Jessica Clayton feels safer in a life spent on the road. She's made a career out of helping others downsize—because she's learned the hard way that the less "stuff," the better, a policy she applies equally to her relationships. But a new client is taking Jess back to Cape Sanctuary, a town she once called home…and that her little sister, Rachel, still does. The years apart haven't made a dent in the guilt Jess still carries after a handgun took the lives of both their parents and changed everything between them.

While Jess couldn't wait to put the miles between her and Cape Sanctuary, Rachel put down roots, content for the world—and her sister—to think she has a picture-perfect life. But with the demands of her youngest child's disability, Rachel's marriage has begun to fray at the seams. She needs her sister now more than ever, yet she's learned from painful experience that Jessica doesn't do family, and she shouldn't count on her now.

Against her judgment, Jess finds herself becoming attached—to her sister and her family, even to her client's interfering son, Nate—and it's time to put everything on the line. Does she continue running from her painful past, or stay put and make room for the love and joy that come along with it?
---
What do you think about this review?
Comments
No comments posted.

Registered users may leave comments.
Log in or register now!