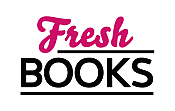 Pick up great June books for summer reading
"Gut-wrenching urban fantasy tale"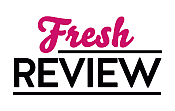 Reviewed by Debbie Wiley
Posted March 17, 2021

If you haven't read the prior book, IMAGINARY NUMBERS, stop right now and read it before reading another word about CALCULATED RISKS (unless, like me, you don't mind spoilers). CALCULATED RISKS picks up right where the massive cliffhanger ending of IMAGINARY NUMBERS ends, leaving Sarah Zellaby who has gone through her cuckoo instar to become a Johrlac Queen, Sarah's adopted cousin and the love of her life Artie Harrington, Sarah's adopted cousin Annie Price, a sorcerer named James, and another cuckoo named Mark in an alternate world. Unfortunately for Sarah, no one remembers her in this world because the math she used to save their lives and that accidentally sent them to this world (see CALCULATED RISKS for more information) also erased all memory they have of her. All they remember is she's responsible for the mess they are in and that the cuckoos (also called the Johrlac species) believed she was special. And everyone knows not to trust the cuckoos as they are dangerous and can bend your mind to their will! Somehow, Sarah has to convince them she is part of the family and figure out a plan to return all of them, as well as the entire university campus and the folks on campus at the time of the cuckoo ritual.
Wow! Seanan McGuire's 10th book in the InCryptid series is a doozy! Everything we thought we knew about the Johrlacs and the world we live in has been turned upside down. The InCryptid series is unique to most urban fantasy series in that you really can jump into the series midstream, as long as you start with the main character's first book- which is also a unique attribute in that we change narrators periodically as we get to know the various members of the Price, Harrington, and Baker families. Sarah's story is the one I've been waiting on and oh, did Seanan McGuire deliver with the stunning revelations and story lines of both IMAGINARY NUMBERS and CALCULATED RISKS!
CALCULATED RISKS is perhaps the most emotionally gut-wrenching tale yet in the InCryptid series. My heart still aches for Sarah as she deals with constant rejection from most of the people she's ever known and loved. Her adopted mom, also a cuckoo, raised her with an understanding of the power they have as telepathic creatures and helped instill ethics into her. Now, she's trapped in scenarios where everyone believes the worst of her because of her species and it's just heart-breaking. The scenes with Artie are the hardest because Sarah loves him in a wholly different way, and I love how Seanan McGuire explains how and why his distrust of Sarah is different than the others. CALCULATED RISKS is an emotionally charged tale, but thoroughly enjoyable as well. If you love urban fantasy, the InCryptid series is an absolute MUST read!
SUMMARY
The tenth book in the fast-paced InCryptid urban fantasy series returns to the mishaps of the Price family, eccentric cryptozoologists who safeguard the world of magical creatures living in secret among humans.

Just when Sarah Zellaby, adopted Price cousin and telepathic ambush predator, thought that things couldn't get worse, she's had to go and prove herself wrong. After being kidnapped and manipulated by her birth family, she has undergone a transformation called an instar, reaching back to her Apocritic origins to metamorphize. While externally the same, she is internally much more powerful, and much more difficult to control.

Even by herself. After years of denial, the fact that she will always be a cuckoo has become impossible to deny.

Now stranded in another dimension with a handful of allies who seem to have no idea who she is--including her cousin Annie and her maybe-boyfriend Artie, both of whom have forgotten their relationship--and a bunch of cuckoos with good reason to want her dead, Sarah must figure out not only how to contend with her situation, but with the new realities of her future. What is she now? Who is she now? Is that person someone she can live with?

And when all is said and done, will she be able to get the people she loves, whether or not they've forgotten her, safely home?
---
What do you think about this review?
Comments
No comments posted.

Registered users may leave comments.
Log in or register now!