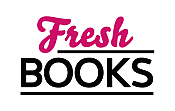 Pick up great June books for summer reading
"Stunning multi-genre alternate history tale!"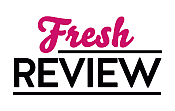 Reviewed by Debbie Wiley
Posted March 17, 2021

Fantasy Historical | Science Fiction | Thriller Paranormal - Supernatural
Lizbeth Rose is stunned when she receives the letter from her half-sister, Felicia. Felicia is residing in the Holy Russian Empire (formerly known as California) where she receives a free education in exchange for helping Tsar Alexei live through the magic of her blood. Felicia's letter is encoded with the message that Prince Eli, the Grigori Lizbeth recently partnered with in more than one way, is in trouble. In fact, the message indicates he is in prison, which makes no sense to Lizbeth as Eli was one of the Grigoris originally tasked with finding someone just like Felicia and should be in favor with Tsar Alexei. Lizbeth is determined to rescue Eli or die trying….
THE RUSSIAN CAGE is the third book in the Gunnie Rose series and is definitely best appreciated in the context of the series. While it can be read as a standalone due to Charlaine Harris providing sufficient back history, the emotional impact and Lizbeth's reasons and determination to save Eli will make a lot more sense if you understand their relationship and their history together. Besides, the Gunnie Rose is one heck of a good series and well worth reading as a whole anyway!
We've heard about the Holy Roman Empire (HRE) since the first book in the series and it was fascinating to finally visit it. The political maneuverings within San Diego are full of intrigue with lots of backstabbing and untrustworthy characters galore. Felicia is starting to truly develop as a character, too, and I'm hopeful we'll see more about her as there is so much potential with her for future stories. Lizbeth seems surprised by what she learns about Felicia, but it makes so much sense within the context of all we've seen with her. Besides, I want to see what Felicia can do as a full-fledged Grigori with all her magical powers! I have to admit I missed seeing Eli for much of the book as he mainly sat in prison while Lizbeth worked on a plan to get him out of there. However, Charlaine Harris didn't disappoint with the scenes with him at all and the conclusion of THE RUSSIAN CAGE more than made up for his absence otherwise.
THE RUSSIAN CAGE is yet another stunning multi-genre alternate history tale. While Lizbeth's job as a gunnie has more of a western feel to it, the HRE adds more of a historical/medieval sense to the story line. Charlaine Harris is proving that she really is the master of any genre, even multiple ones at once, as THE RUSSIAN CAGE truly has it all! Spectacular characters and character development, phenomenal world building, action packed story lines, danger galore, and a whole heap of political intrigue- what more could a reader want?
SUMMARY
#1 New York Times and USA TODAY bestselling author Charlaine Harris is at her best in this alternate history of the United States where magic is an acknowledged but despised power in this third installment of the Gunnie Rose series.

Picking up right where A Longer Fall left off, this thrilling third installment follows Lizbeth Rose as she takes on one of her most dangerous missions yet: rescuing her estranged partner, Prince Eli, from the Holy Russian Empire. Once in San Diego, Lizbeth is going to have to rely upon her sister Felicia, and her growing Grigori powers to navigate her way through this strange new world of royalty and deception in order to get Eli freed from jail where he's being held for murder.

Russian Cage continues to ramp up the momentum with more of everything Harris' readers adore her for with romance, intrigue, and a deep dive into the mysterious Holy Russian Empire.
---
What do you think about this review?
Comments
No comments posted.

Registered users may leave comments.
Log in or register now!