"A cult, serial killer or something even worse?"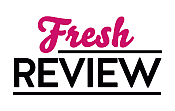 Reviewed by Annetta Sweetko
Posted March 11, 2021

Romance Suspense | Thriller Serial Killer
There are times when a Heather Graham book just has you holding on for dear life and DANGER IN NUMBERS is just such a book.
A murder on a remote road in Florida brings Florida State Police Special Agent Amy Larson to the scene. The ritualistic killing looks like it might be just the beginning and perhaps beyond her scope. That acknowledged she still isn't really happy when F.B.I. Agent Hunter Forrest arrives because he knows things are going to get worse. That is his job to know these things but he also has insider information on how cults can really take off from good to insane.
Communities in the Everglade area of Florida seem shocked at the death and other happenings but it also seems that there is more here than meets the eye. Secrets beget more secrets, but there is also the honest belief in the cult leader that leads many down the wrong and violent path. A pattern that the two agents must stop. Most especially when a young girl has gone missing and Amy is also being targeted by the leader himself.
You will have to read DANGER IN NUMBERS to figure out who the bad guys are because if you are like me, you will confuse a naive person to being the bad guy and a bad guy as innocent. There is no way an amateur detective could solve this one and I did try to stay one step ahead but failed. The multiple twists and turns keep the action exciting and keeps the reader glued to the pages afraid they will miss what happens next. Seemingly normal people go along with outrageous happenings in the name of religion or peace for themselves and their families, or perhaps a lot of brainwashing and fear.
Author Heather Graham is very good at writing scary, thought-provoking, action-packed mysteries with a sweet/steamy romance with plenty of looks at the various personalities humanity has to offer throughout the pages. DANGER IN NUMBERS will give you all that and more. I say more because the ending leads you to wonder ... is there more to come?
SUMMARY
On the edge of the Everglades, an eerie crime scene sets off an investigation that sends two agents deep into a world of corrupted faith, greed and deadly secrets.

A ritualistic murder on the side of a remote road brings in the Florida state police. Special Agent Amy Larson has never seen worse, and there are indications that this killing could be just the beginning. The crime draws the attention of the FBI in the form of Special Agent Hunter Forrest, a man with insider knowledge of how violent cults operate, and a man who might never be able to escape his own past.

The rural community is devastated by the death in their midst, but people know more than they are saying. As Amy and Hunter join forces, every lead takes them further into the twisted beliefs of a dangerous group that will stop at nothing to see their will done.

Doomsday preppers and small-town secrets collide in this sultry, twisty page-turning thriller.
---
What do you think about this review?
Comments
No comments posted.

Registered users may leave comments.
Log in or register now!