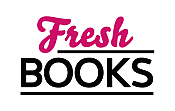 Pick up great June books for summer reading
"World War II Historical Novel with a Unique Perspective"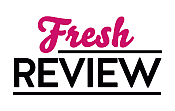 Reviewed by Carol Pennington
Posted March 11, 2021

Several historical fiction novels have been written about World War II and the plight of the Jews. ETERNAL by Lisa Scottoline puts a spin on the perspective of that tragic time in history by examining it in the setting of Rome, Italy instead of Germany. Told in the context of three friends since childhood, it is very realistic and holds the reader's attention. ETERNAL is a story of love, loss, friendship, and family that stir emotions deep within.
Marco, Sandro, and Elizabetta are childhood friends who are now coming of age. Marco is the son of a competitive bicyclist turned bar owner (he also happens to be a prominent Fascist) and a mother who cooks for the bar. His oldest brother is a priest at the Vatican. Sandro is a Jew who lives in the Ghetto. His father is an attorney and his mother a doctor. Elizabetta's father is an artist turned drunkard following a tragic event that left his fingers broken and unusable. Her mother is a former artist's model. The rise and fall of Fascism and Italy's entry into the war will forever change their lives and test the bonds of friendship and family as they never thought possible.
ETERNAL is a unique and well-done take of the events surrounding World War II. I knew Italy was aligned with Germany during the war, but I had no clue things were so bad for the Jewish people there. It was heartbreaking to read the accounts of how they were treated. It was also very interesting to see how the Fascist Party evolved to become anti-Semantic and to learn more about Mussolini.
Because this is set in a very violent time, there are scenes of violence--some a bit graphic--throughout ETERNAL. The scenes are not there for a simple gore factor, but rather to help the reader understand the nature of the time. There is also some profanity in the book and it is vulgar from time to time. Sex does occur in the book, but it is not detailed nor graphic.
The points of view change frequently during this story, but Lisa Scottoline does an outstanding job with transitioning to make the story easy to follow. The reader is given great insight into the thoughts and feelings of the characters. About halfway through the story, I started to feel as if Marco, Sandro, and Elizabeth were old friends of mine. I cried more than once while reading it.
Highly recommended to readers who enjoy historical fiction and are interested in Italian history during World War II.
Learn more about Eternal
SUMMARY
#1 bestselling author Lisa Scottoline offers a sweeping and shattering epic of historical fiction fueled by shocking true events, the tale of a love triangle that unfolds in the heart of Rome...in the creeping shadow of fascism.

What war destroys, only love can heal.

Elisabetta, Marco, and Sandro grow up as the best of friends despite their differences. Elisabetta is a feisty beauty who dreams of becoming a novelist; Marco the brash and athletic son in a family of professional cyclists; and Sandro a Jewish mathematics prodigy, kind-hearted and thoughtful, the son of a lawyer and a doctor. Their friendship blossoms to love, with both Sandro and Marco hoping to win Elisabetta's heart. But in the autumn of 1937, all of that begins to change as Mussolini asserts his power, aligning Italy's Fascists with Hitler's Nazis and altering the very laws that govern Rome. In time, everything that the three hold dear--their families, their homes, and their connection to one another--is tested in ways they never could have imagined.

As anti-Semitism takes legal root and World War II erupts, the threesome realizes that Mussolini was only the beginning. The Nazis invade Rome, and with their occupation come new atrocities against the city's Jews, culminating in a final, horrific betrayal. Against this backdrop, the intertwined fates of Elisabetta, Marco, Sandro, and their families will be decided, in a heartbreaking story of both the best and the worst that the world has to offer.

Unfolding over decades, Eternal is a tale of loyalty and loss, family and food, love and war--all set in one of the world's most beautiful cities at its darkest moment. This moving novel will be forever etched in the hearts and minds of readers.
---
What do you think about this review?
Comments
No comments posted.

Registered users may leave comments.
Log in or register now!