"A gripping and suspenseful mystery linking past & present murders!"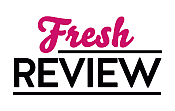 Reviewed by Audrey Lawrence
Posted March 3, 2021

Women's Fiction Psychological | Thriller Domestic
Lila Ridgefield is the kind of woman that men loved to follow with their eyes because she's so beautiful and dressed so well. She is the intelligent and witty person with whom women would love to share a bottle of wine over a "catty" lunch. Yet, Lila is also the kind of woman that one simply hates that she seems to have it all: a handsome husband, a charming house filled with tasteful designer furniture in the lovely city of Ithaca in upstate New York.
Yet, Lila has a big problem and she is very confused. Ginny Davis, the Senior Investigator (CID for Tompkins County Sheriff's Office) has come to see Lila, to try to find out why she has not reported her husband Aaron as missing. How can he be missing? Lila is sure she left her husband's body in his vehicle near the high school where he was a teacher... but now the body is gone...
PRETTY LITTLE WIFE is the debut novel by Darby Kane, a pseudonym for the very talented and award-winning romantic suspense author Helen Kay Dimon and it definitely is proving to be a huge hit! While Lila is the main protagonist, Ginny also deserves star billing as she is a clear and strategic thinking detective who is determined to ensure the real murderer is found. The interactions between these two involve some of the best scenes in PRETTY LITTLE WIFE.
Kane is a captivating storyteller and uses many cliffhangers to keep the reader eager to find out more. I appreciate the way she highlights the serious issue of missing and murdered women in PRETTY LITTLE WIFE, painting a stark picture of how easily people can be manipulated.
The intensity of Kane's novel is also heightened by her use of short chapters and flashbacks to critical incidents in Lila's and Aaron's childhood. Despite the veneer of being the perfect couple, the story of Lila and Aaron in PRETTY LITTLE WIFE vividly demonstrates how the impact of past events find a way to reverberate into the present and puts the whole town in an uproar.
If you are a fan of domestic thrillers with high-level roller-coaster twists and turns, police investigation, or perplexing mysteries, there is much to relish while trying to untangle exactly what is going on in PRETTY LITTLE WIFE! Enjoy!
SUMMARY
Lila Ridgefield lives in an idyllic college town, but not everything is what it seems. Lila isn't what she seems.
A student vanished months ago. Now, Lila's husband, Aaron, is also missing. At first these cases are treated as horrible coincidences until it's discovered the student is really the third of three unexplained disappearances over the last few years. The police are desperate to find the connection, if there even is one. Little do they know they might be stumbling over only part of the truth....
With the small town in an uproar, everyone is worried about the whereabouts of their beloved high school teacher. Everyone except Lila, his wife. She's definitely confused about her missing husband but only because she was the last person to see his body, and now it's gone.
---
What do you think about this review?
Comments
No comments posted.

Registered users may leave comments.
Log in or register now!