"Get ready for an all consuming heat! YES!"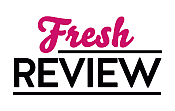 Reviewed by Helen Williams
Posted February 23, 2021

Romance Contemporary | Romance Suspense
ALL CONSUMING is the third book in The Brotherhood by Fire series by Jaci Burton about three homeless teens that are rescued by a firefighter and later adopted by him and his social worker wife. This series is about showing that blood and race do not make a family. What made these three young men family is love, acceptance, and a sense of belonging. Josh and Laurel Donovan adopted these three young men and with some work and understanding helped them trust and accept their love and convince them that they were a family. I loved reading and seeing how these young men grew up and became confident and comfortable in spite of their circumstances.
The love of their new parents led to them becoming firefighters. Jackson, Rafe, and Kal found a place where they finally felt at home. This series was an eye-opener to the plight of young kids who are homeless with no place to go and how heartbreaking it is. Jaci Burton did a splendid job of raising awareness about young people and homelessness. The Brotherhood by Fire series is also about some hot firefighters. ALL CONSUMING is about two first loves reconnecting but with some feelings of insecurity. The brothers have fun teasing each other, supporting each other, and getting ready for a wedding.
Kal Donovan has decided that he knows where he wants his career to lead so he transfers to the Tactical Rescue Team and is determined to succeed, despite some difficulty from a couple of his co-workers. Despite his difficulty at work he decides to attend his ten-year high school reunion and reconnect with old classmates. There he reconnects with his first love, Hannah Clark. Hannah is recently divorced and now a single mother to seven-year-old Oliver. Hannah is focused on getting her salon up and running and making sure Oliver is happy and taken care of. But once she and Kal see each other the old sparks fly.
Hannah and Kal start spending time together and those feelings from before return with even more intensity. Kal also has a wonderful connection with Oliver that Hannah is surprised to see. But after her disastrous marriage, Hannah is not sure she can trust these feelings that are developing between them. Kal shows Hannah what it looks like to be cared for and consumed with passion if she would only accept it.
This is a great series about how three homeless teenagers beat the odds despite everything. They formed their own family until they found a couple who accepted and welcomed them with open arms and love. Perseverance, love, and determination paid off. This series made me appreciate how fortunate I am.
SUMMARY
A sizzling new romance about a firefighter who reunites with an old flame and tries to rekindle the passion they once felt.

When firefighter Kal Donovan transfers to the Tactical Rescue Team, he's determined to succeed by giving work one hundred percent of his attention. This proves more difficult at his ten-year high school reunion when he runs into Hannah Clark, his first love. She's still the smart, funny, beautiful girl he loved in high school, but everything has changed. She's divorced, has a son, and has zero interest in exploring an old romance.

Hannah has moved back home after a disastrous end to a marriage that never should have been. Now her only focus is getting her hair salon up and running, and making sure her son is happy. She doesn't have time for love—especially not with Kal. She intends to look forward, not backward, and Kal is most definitely part of her past.

However as Hannah and Kal start spending time together, Hannah realizes that what she's feeling for him isn't nostalgia, but red-hot attraction. Kal's intent on showing her what it's like to be cared for, romanced, and consumed with passion—and Hannah loves it. But she wonders if she has the courage to risk her heart again, even as Kal vows not to lose her a second time.
---
What do you think about this review?
Comments
No comments posted.

Registered users may leave comments.
Log in or register now!